Modern garden paths and walkways are a great way to add both function and beauty to your outdoor space.
Luckily, you don't need to be a professional to come up with a design which effortlessly connects your contemporary garden and property together – you just need a touch of inspiration. To give you an idea of what's possible, we've listed our favourite modern garden path ideas to help you find a design that meets your style and budget.
Modern garden paving ideas
Modern gardens are often characterised by clean lines, geometric shapes, and a minimalistic approach, however there are plenty of other ways to achieve a contemporary aesthetic too.
1. Use different sized geometric shapes
Why settle for a straightforward garden path when you can create visual interest and intrigue with different sized geometric shapes.
By using different sized paving slabs, you can create a pattern throughout your garden that's both functional and artistic, making use of empty space or leading guests to a destination.
And, if you enjoy clever design, you can research the psychology behind different geometric shapes. If you'd like your guests to feel stable and calm, opt for rectangles and squares, or if you want to instil a sense of adventure and leave your guests feeling energised, use triangular shapes.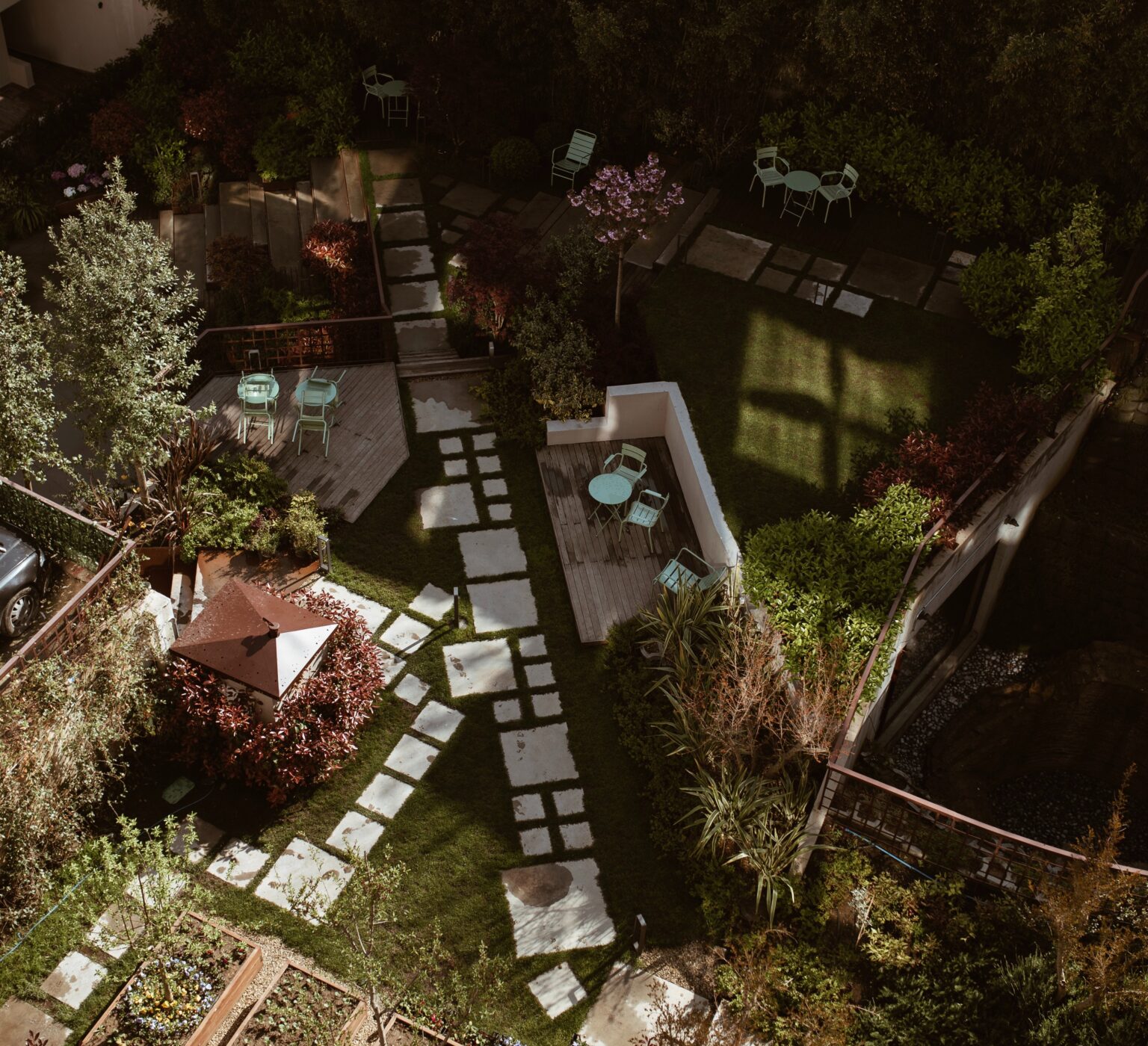 2. Create levels with a wooden boardwalk
A boardwalk is an excellent way to reach areas of your garden that might not be easily accessible due to the ground it covers.
For example, if you have a small garden and still want to include a water feature or pond, a boardwalk can help you make the most of all the space available to you.
It could also be great for your wellbeing – with multiple studies showing the psychological benefits of being around water, providing a walkway over your pond could unlock a section of your garden that inspires creativity and wellness.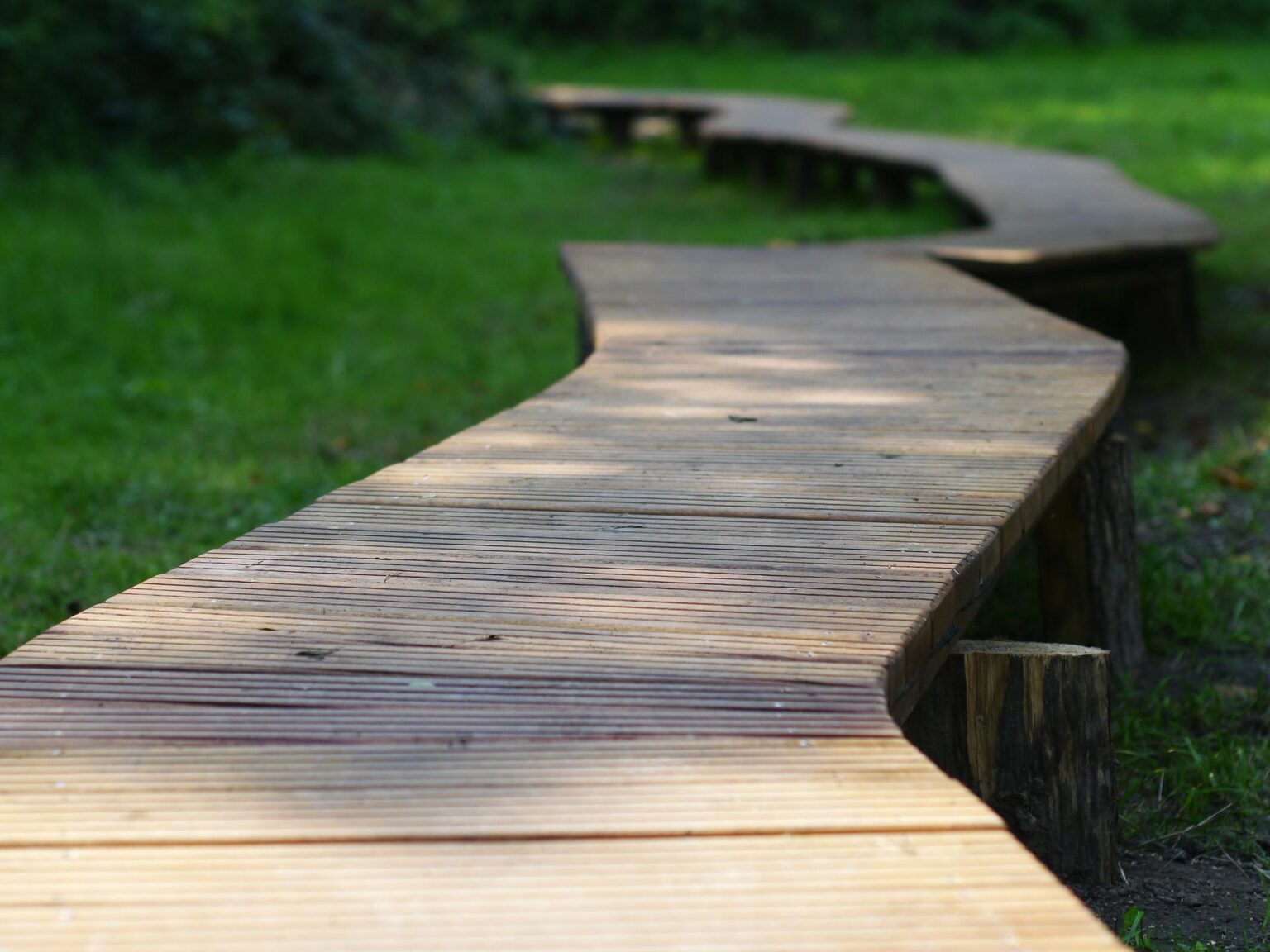 3. Lead your guests to an artistic destination
If you're looking for more style over function, why not design a pathway that leads the eye to an artistic installation?
For those looking to create a tranquil, relaxing garden, you could create a pathway of water which gently flows into a water feature. You'll love listening to the sound of trickling water and admiring the serenity of your outdoor space.
It's also the perfect way to impress your family and friends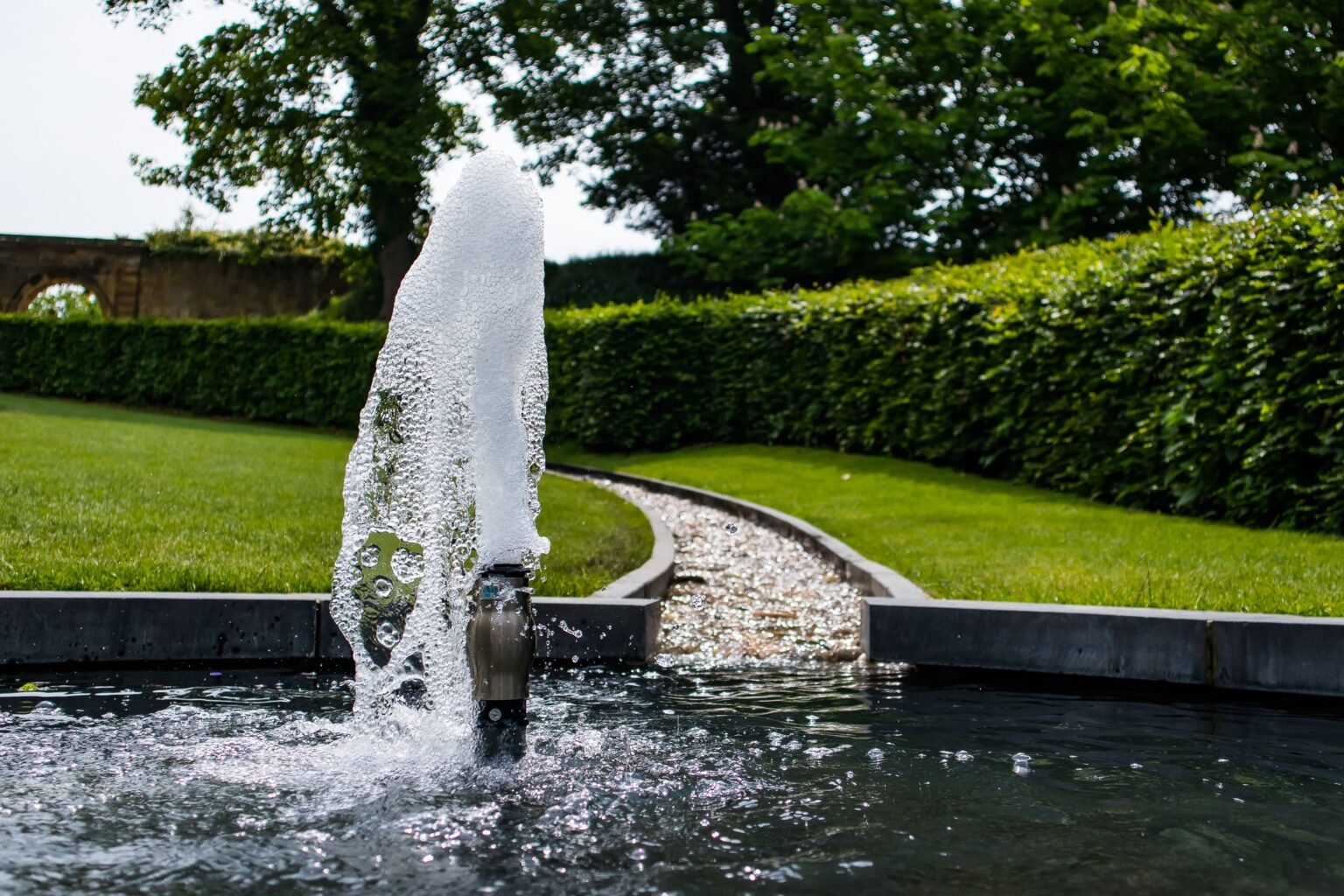 4. Use fieldstone for an easy DIY solution
A contemporary garden doesn't mean you have to choose abstract design. If you have a woodland garden filled with plants and greenery, consider using natural stone to carve out a path through nature.
You can do this by using fieldstone. These are rocks that are found near the surface of the earth and can provide you with a large, flat surface, perfect for a garden path. Walking on these through nature will create a sense of adventure and admiration for the surrounding landscape.
This is an easy and simple solution which you can do yourself, making it a perfect option for those on a budget.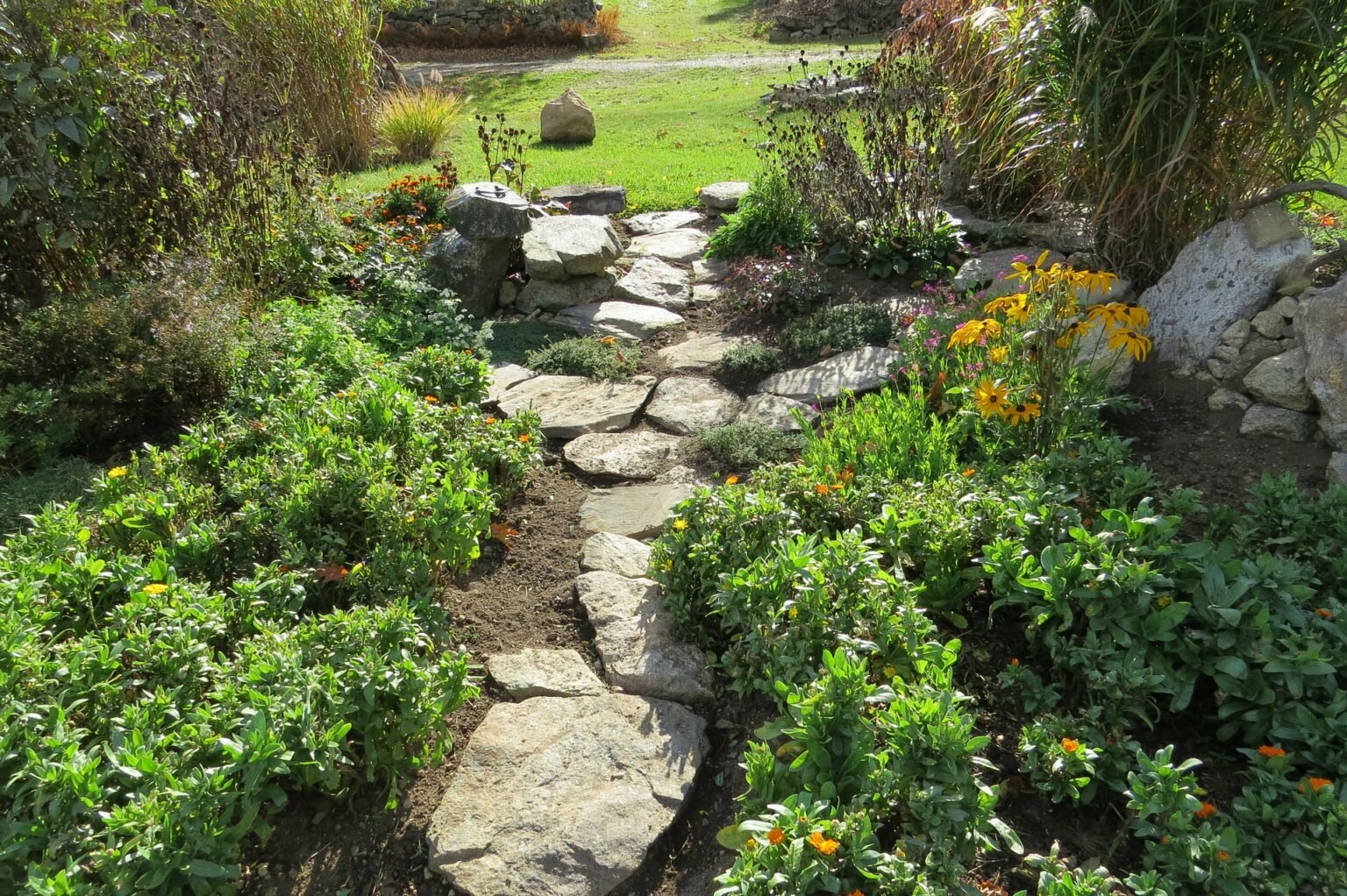 Stepping stone walkway ideas
One of the most popular contemporary ways to decorate your garden is to add stepping stones. Stepping stones can be made of porcelain, concrete, stone, or brick, and they come in a variety of shapes and sizes. Stepping stones are relatively easy to install, and they can really add personality to your outdoor space.
5. Create contrast with modern grey paving slabs
While there are plenty of styles when it comes to stepping stones, using modern grey paving slabs can help you easily achieve a contemporary aesthetic without much effort.
Using stepping stones with sawn edges, such as our Black Kadapha Limestone paving slabs, will provide you with clean cut lines that create a stunning contrast when placed within the ground.
Just make sure to choose the same colour and tones for consistency.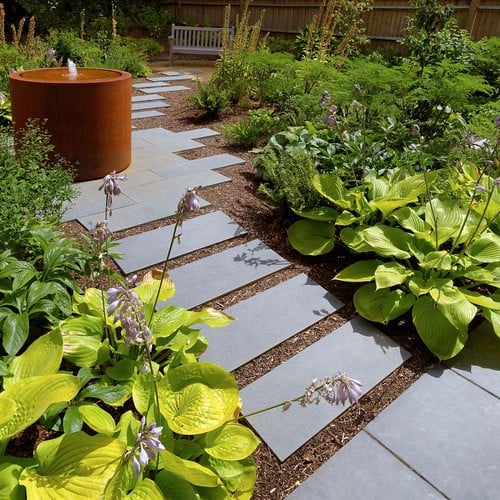 6. Get natural with clean cut wood
If you're keen to use earthy, natural materials while still achieving a contemporary aesthetic, you can use wooden stepping stones that have been cut with clean edges.
For those of you interested in seamless indoor-outdoor living, wooden stepping stones can ease the transition from a wooden or wood effect porcelain patio through to the garden or leading up to a decked platform with a hot tub.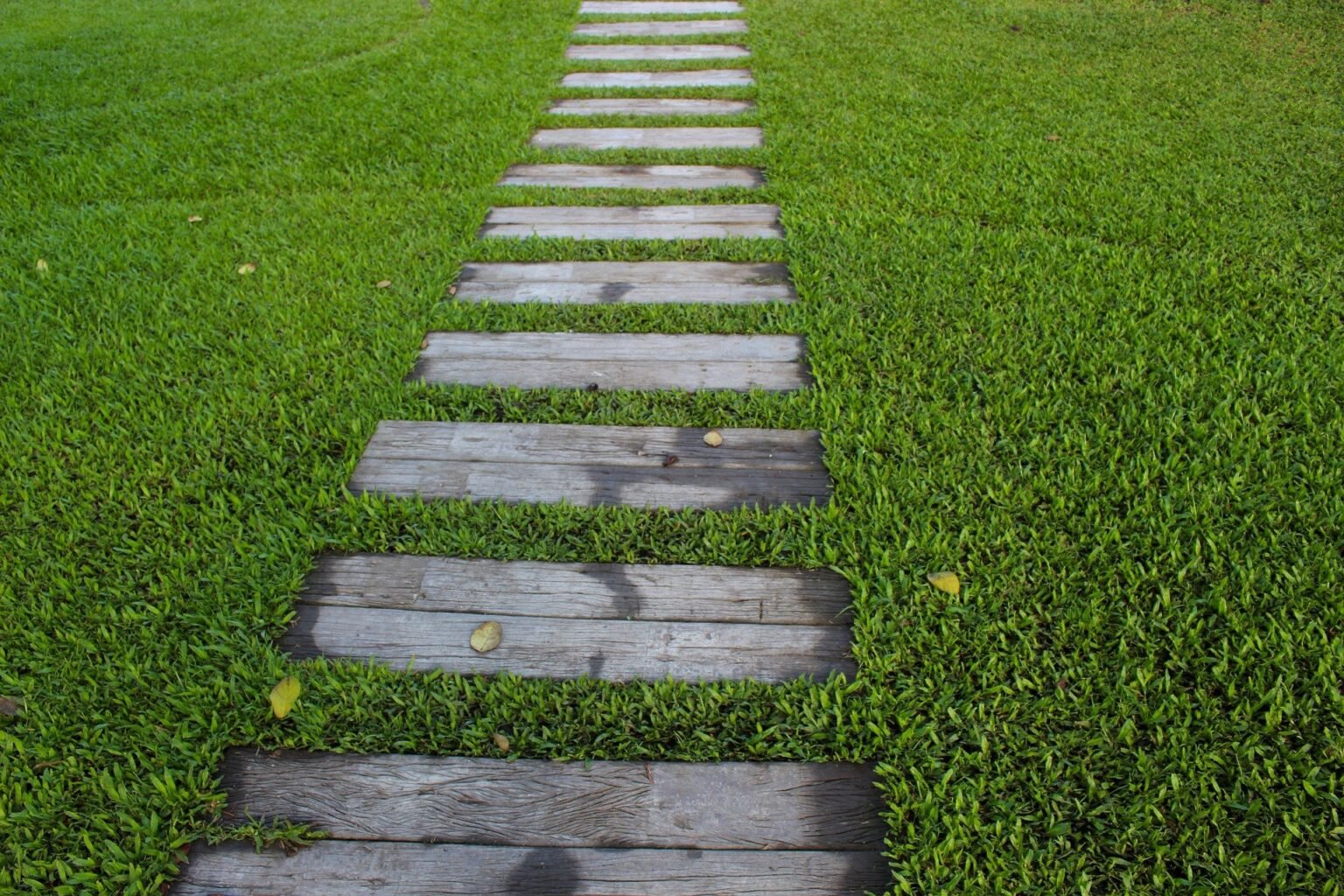 7. Be playful with circular stepping stones
Circular stepping stones are a beautiful and unique way to add a touch of modern elegance to your garden. They are also a great way to add variety to your landscape if your garden design mostly utilises other shapes.
There are many different ways to use them, and they can be used in a variety of different settings. You can use them to accent your garden, to create a focal point or to guide people to a destination.
Over the years, studies and psychological research have shown that humans are attracted to circular shapes as we associate them with happiness, or even feelings of safety. Either way, circular stepping stones make a beautiful addition to any contemporary garden, and perhaps an interesting psychological talking point too.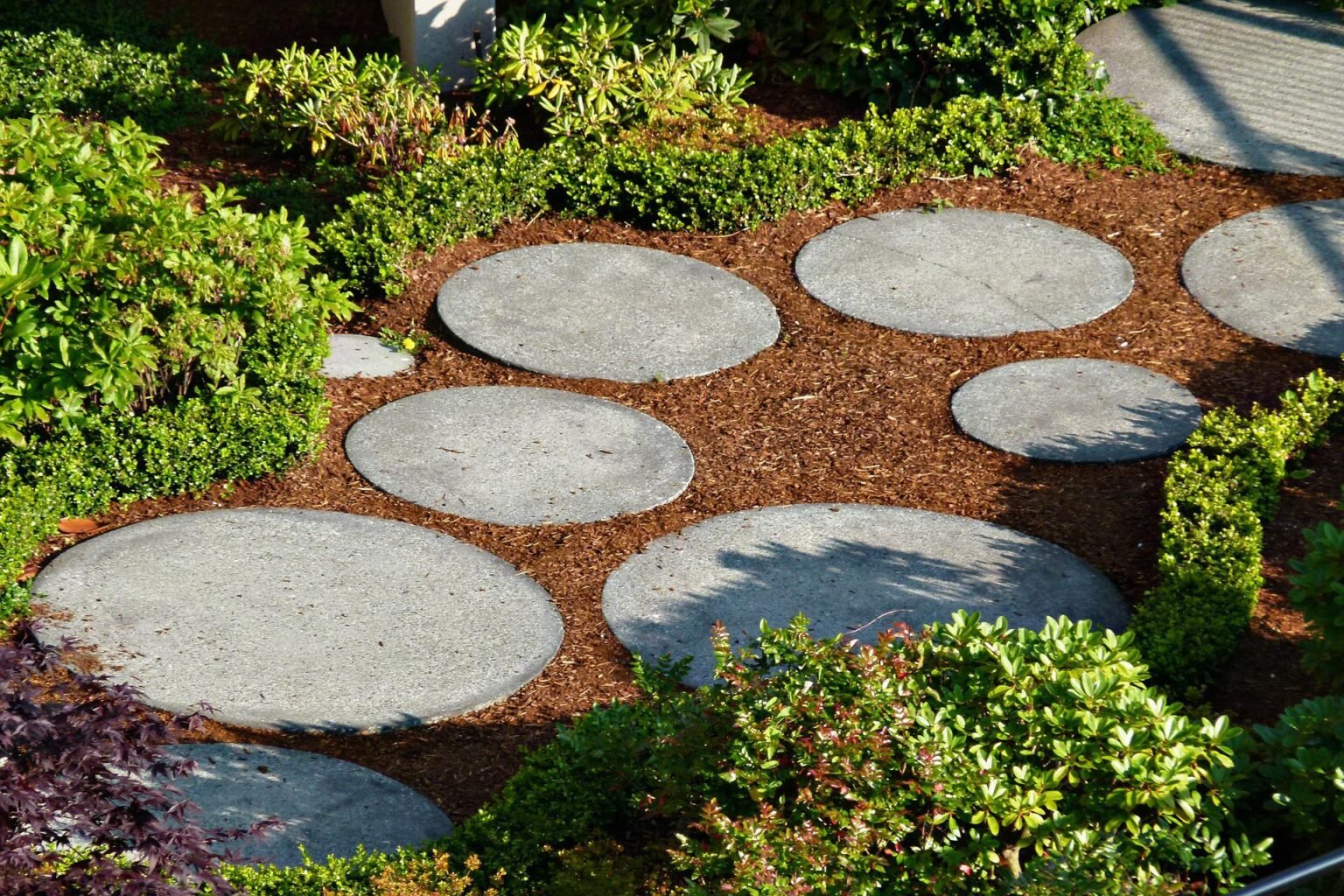 If you are looking for a way to add interest and beauty to your garden, consider adding curved garden paths. Curved paths can help to break up large areas of lawn, and they can also be used to create interesting garden features.
8. Weave your way through flower beds
If you've spent time growing a beautiful flower bed or have a particularly green finger, you're going to want to show it off as much as possible.
Create a winding walkway that highlights the beauty of your outdoor space so you, your friends and family can all appreciate the love and attention you've given to your garden. To create a more contemporary feel, you could use modern grey slate as your paving material.
After all, studies have shown that flowers can have an instant impact on our happiness and can encourage intimate connections, giving you even more reason to design a flower-focused garden path.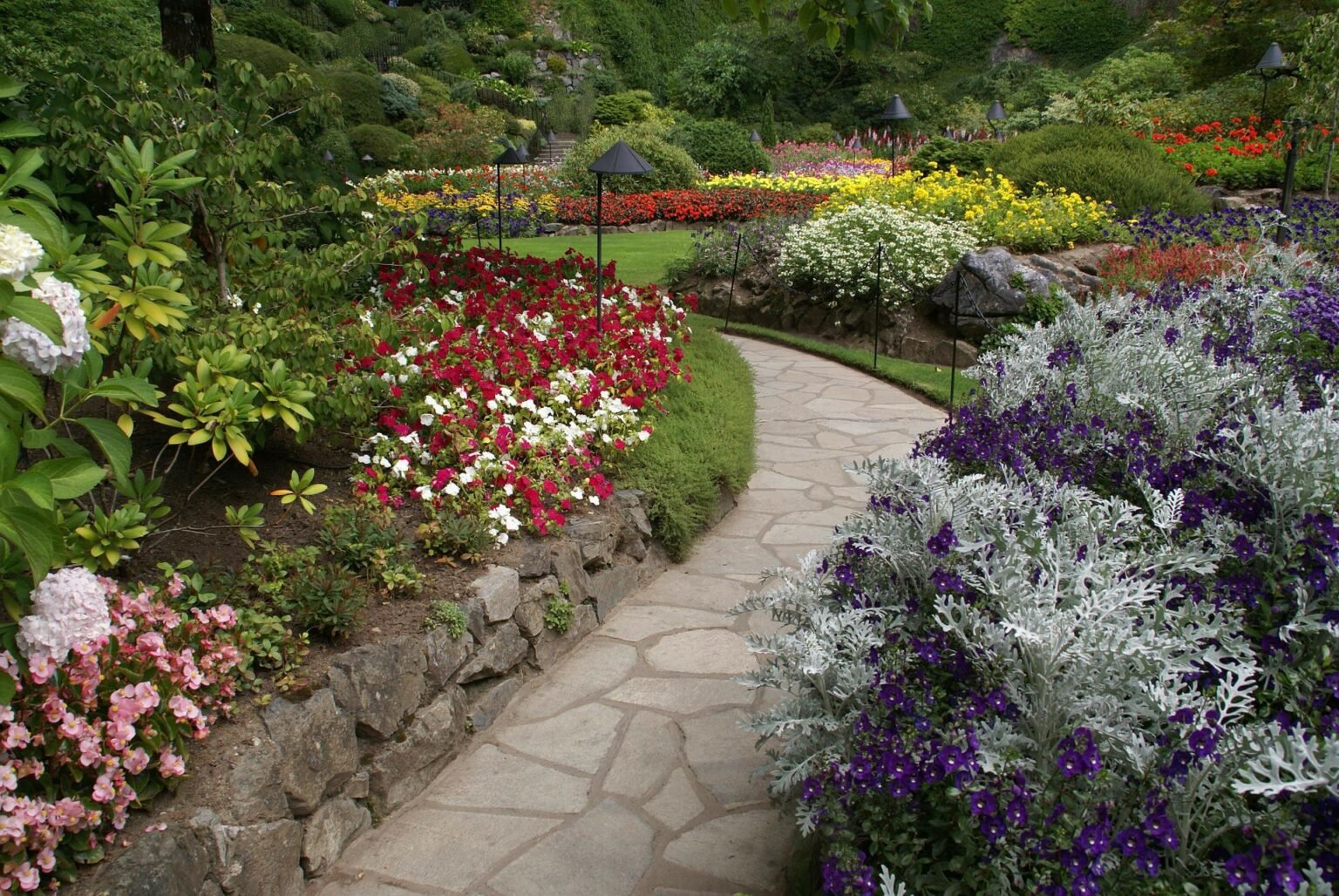 9. Illuminate the way
To instantly add a touch of modern drama and interest to any curved garden path, add outdoor lighting.
This easy and minimalistic addition can provide a contemporary touch to any winding walkway, illuminating the way while highlighting the interesting shapes carved out by the path.
If you choose a lighting fixture that protrudes from the ground, ensure it's the same colour or hue as your porcelain, stone or brick paving. This helps to create a seamless and minimalist look that is a key characteristic of modern gardens.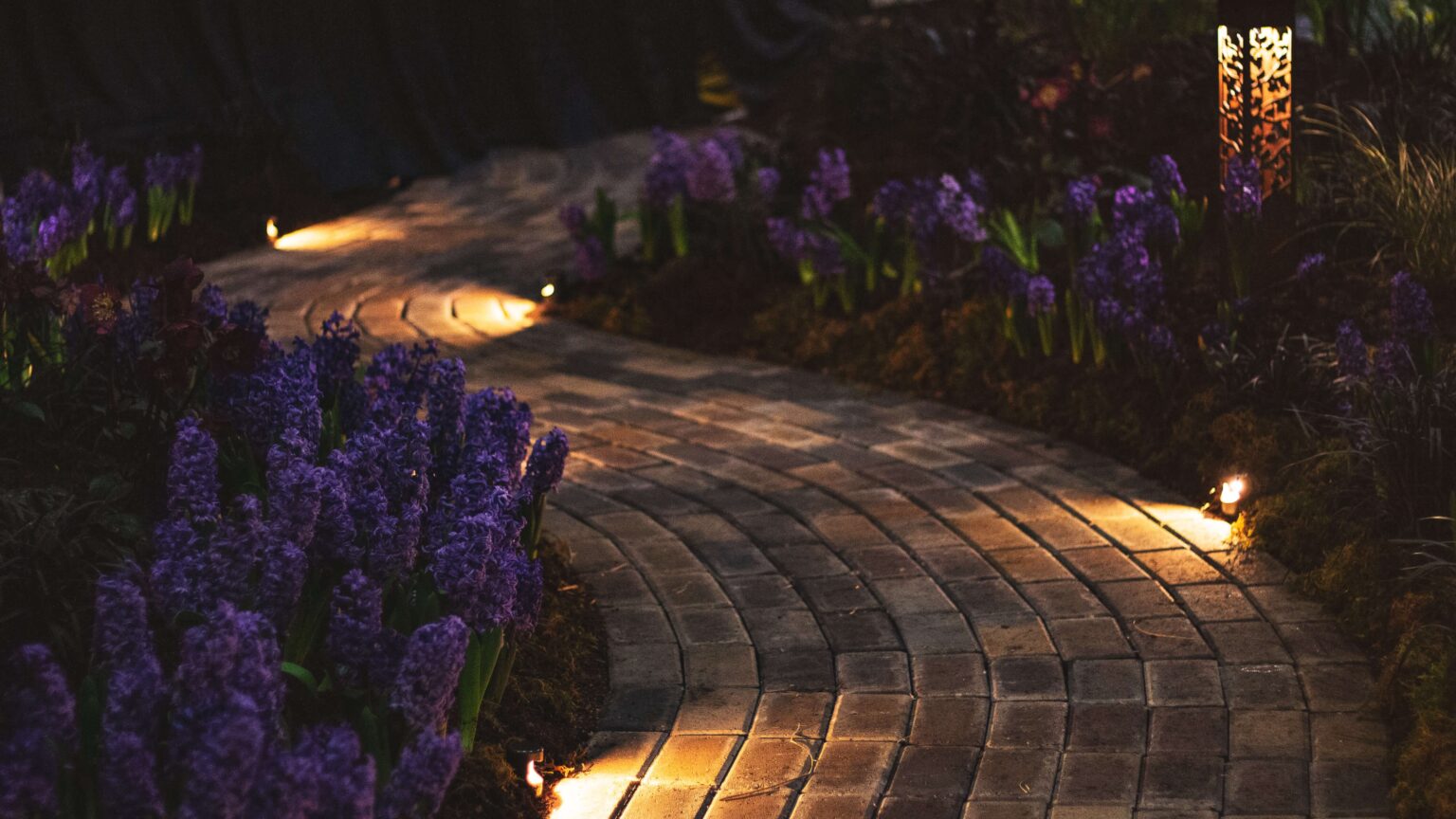 10. Be bold with irregular shapes
Curved garden paths don't have to be clean cut. Be bold and play around with irregular shapes to create your own unique pattern that suits your personality and style.
To keep to a modern aesthetic, choose a clean cut paving slab that contrasts its surroundings. Typical choices would be a modern grey paving slab or grey sandstone, or a bright toned colour which makes a statement against a darker background.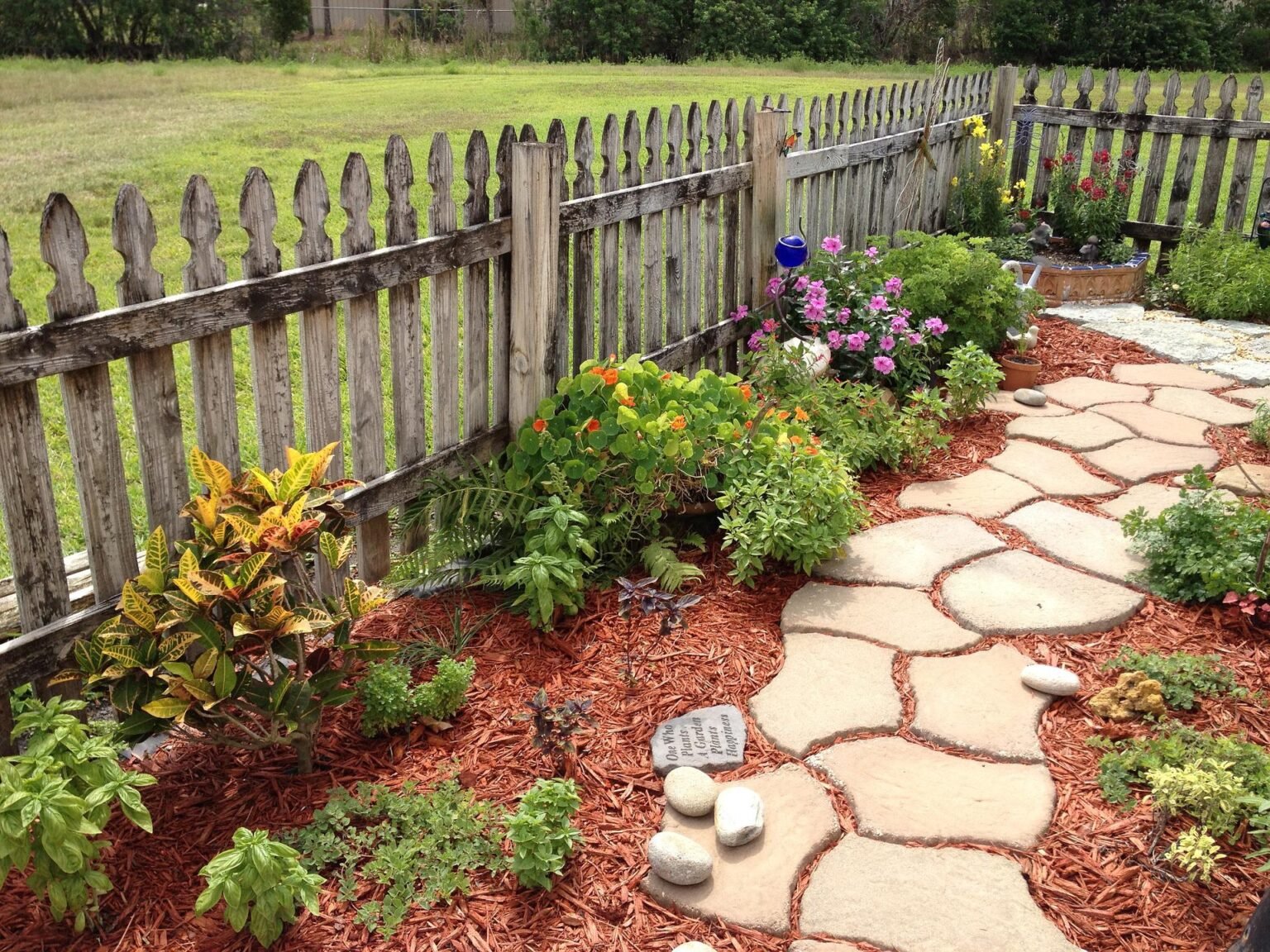 With these 10 modern garden path ideas, we hope you're feeling inspired and ready to get started on your next project. At Paving Direct, we offer a range of products that can help you to make your modern garden path design a reality:
If you're looking for more inspiration for your garden project, you might find these guides useful: