During the summer months, there is nothing better than lighting the barbecue and eating al fresco with your family and friends. Over the years, outdoor kitchens have become more readily available for homeowners, with many different options available.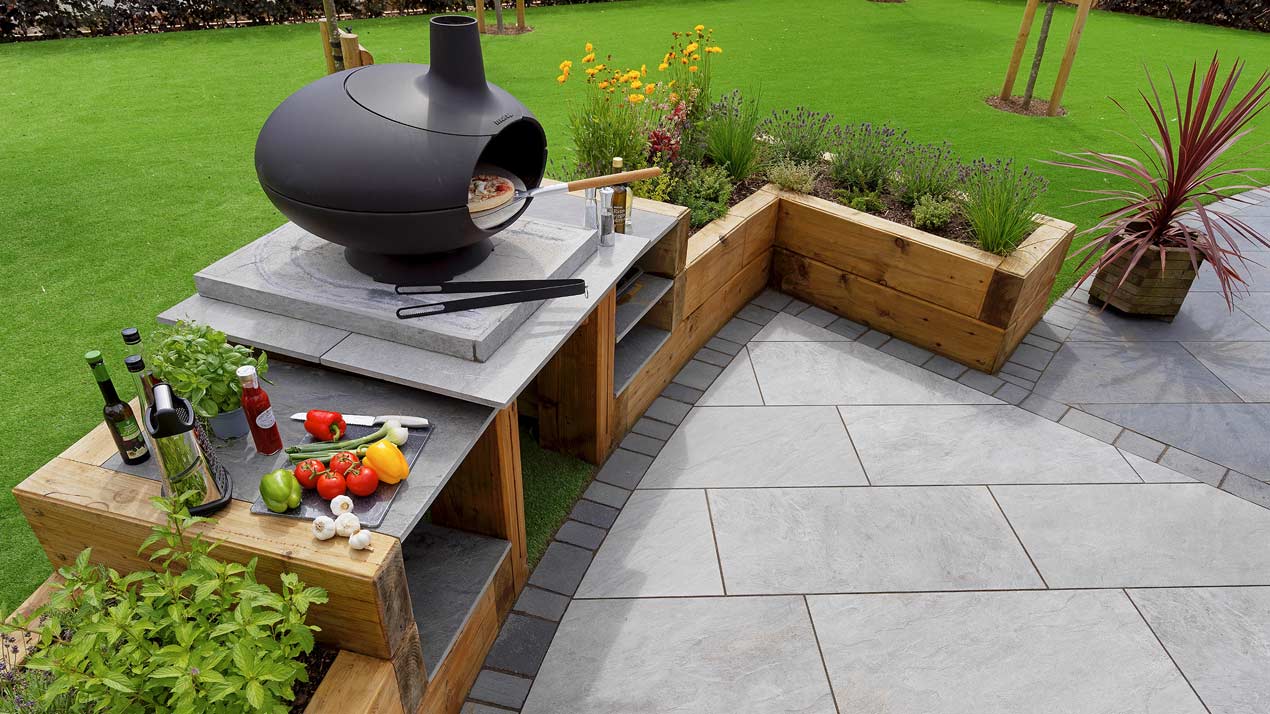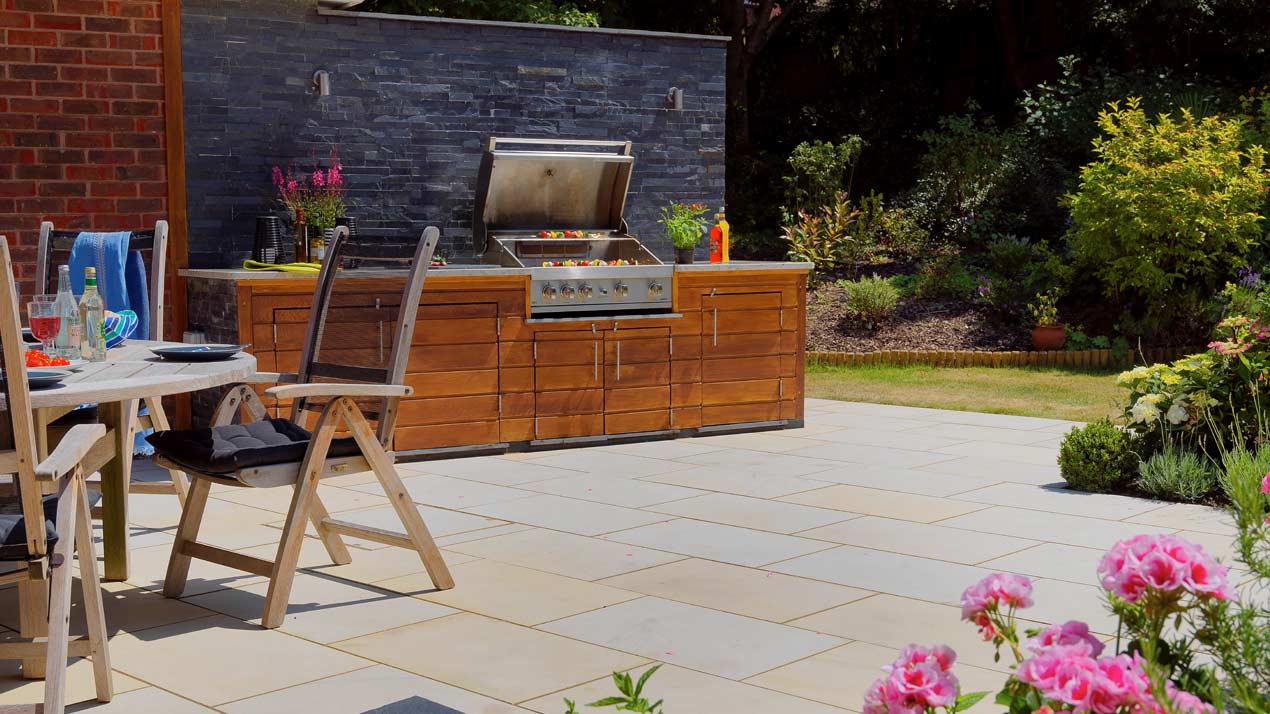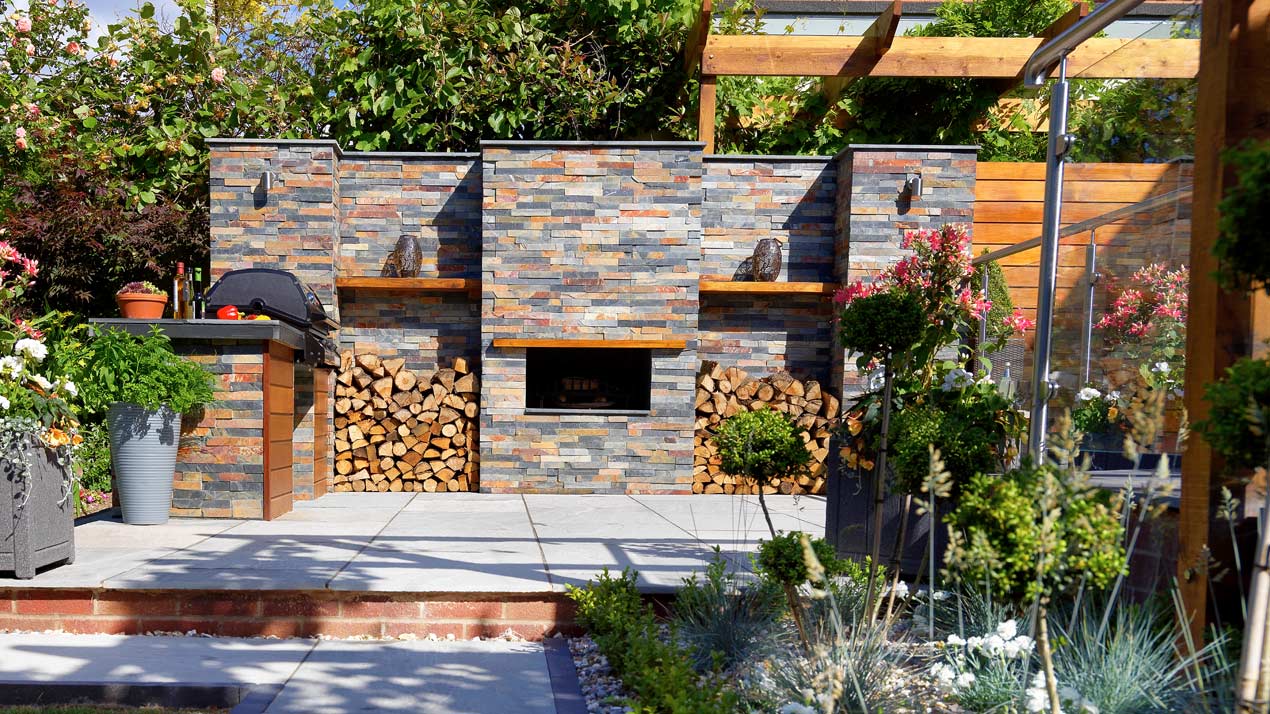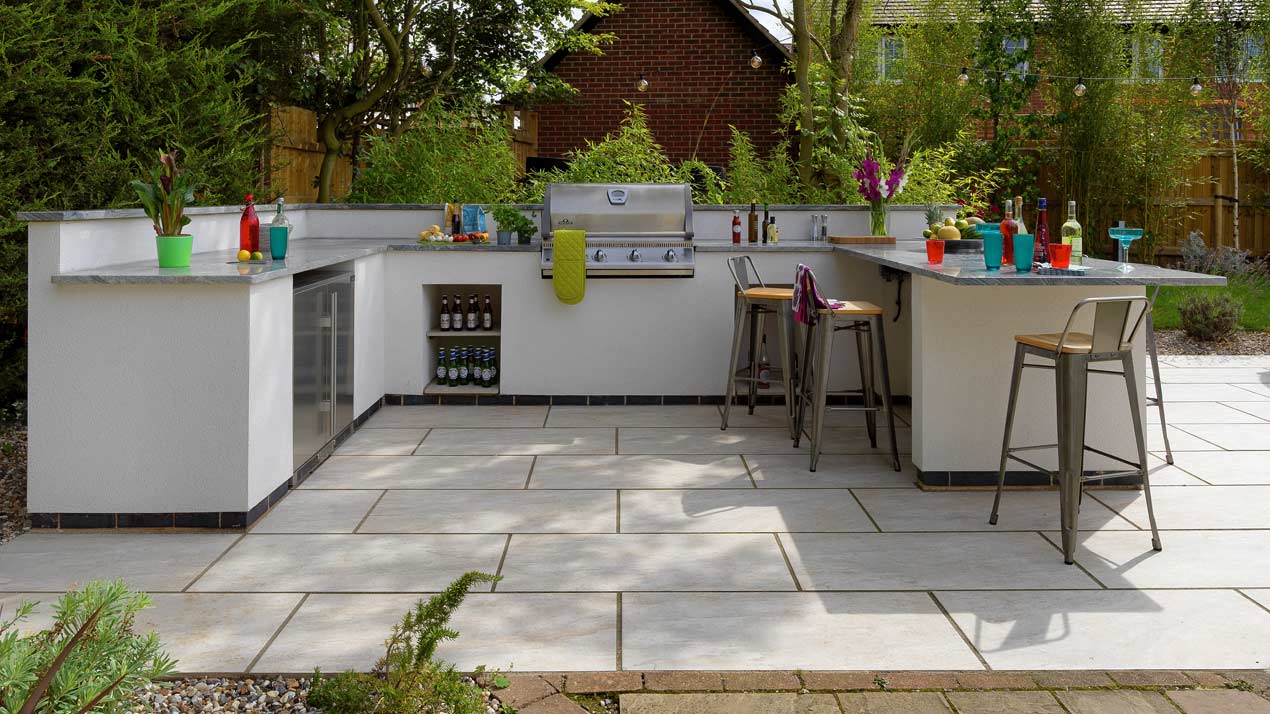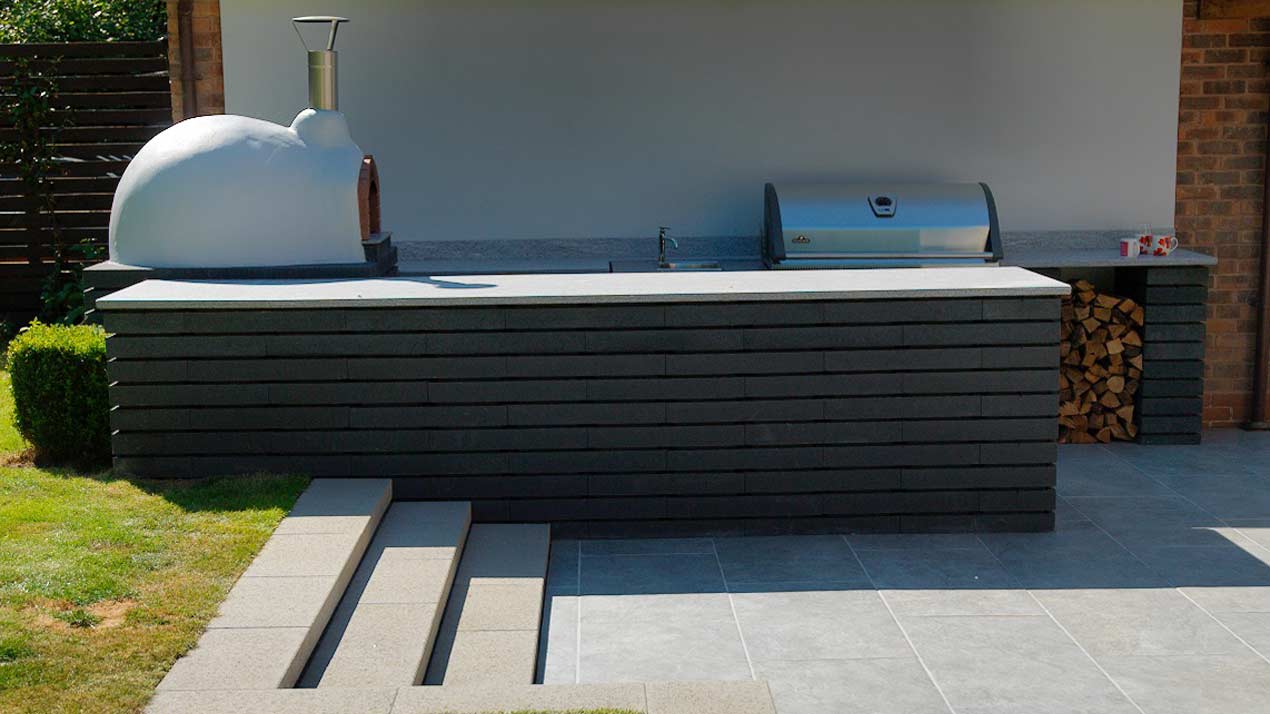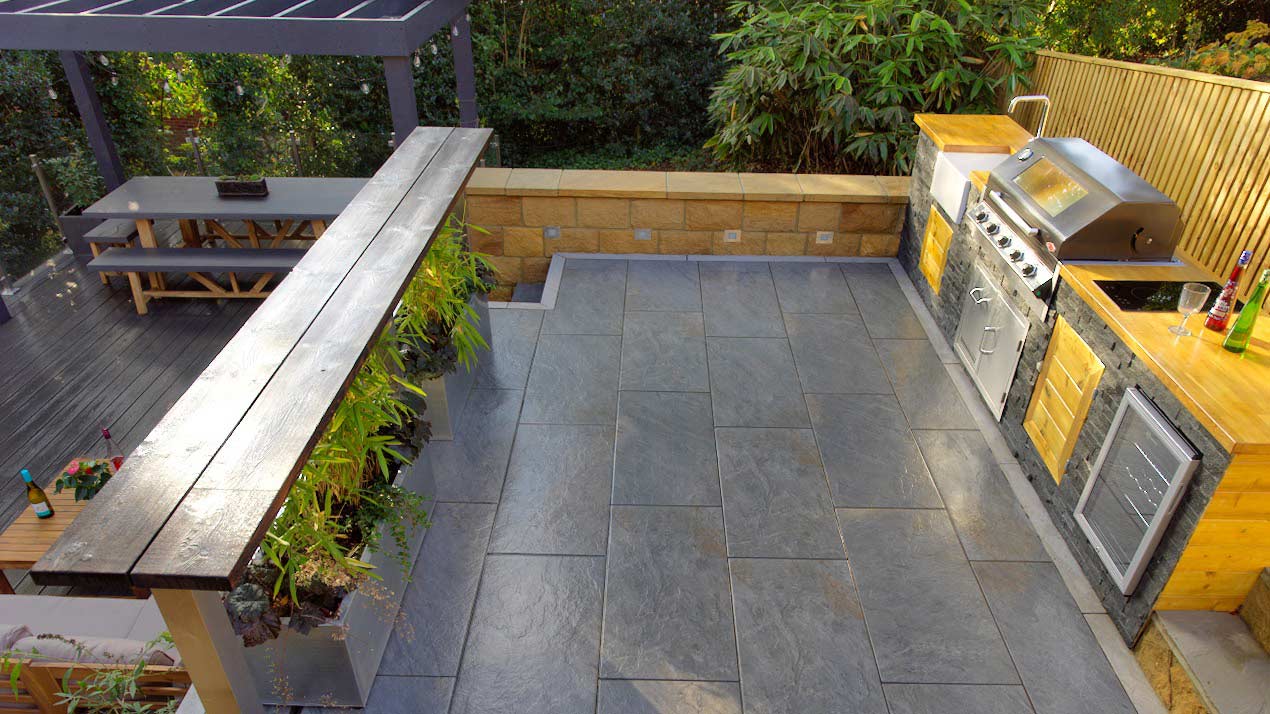 To give you some inspiration for your outdoor kitchen, we have put together some of our favourite outdoor kitchen ideas and designs for your garden.
1. Brick pizza oven
You can create restaurant quality pizzas in your back garden with a brick pizza oven. Create a focal point in your garden with the brick oven, and create a seating area for you all to sit and enjoy.
It's important to prepare your dining area for your pizza parties. Make sure you have easily cleanable furniture and that you have sealed your natural stone patio. Ingredients such as vinegar and salt can stain and even damage your paving.
We would recommend speaking to a contractor to build your pizza oven for you – but once it's up, it will last you for years to come.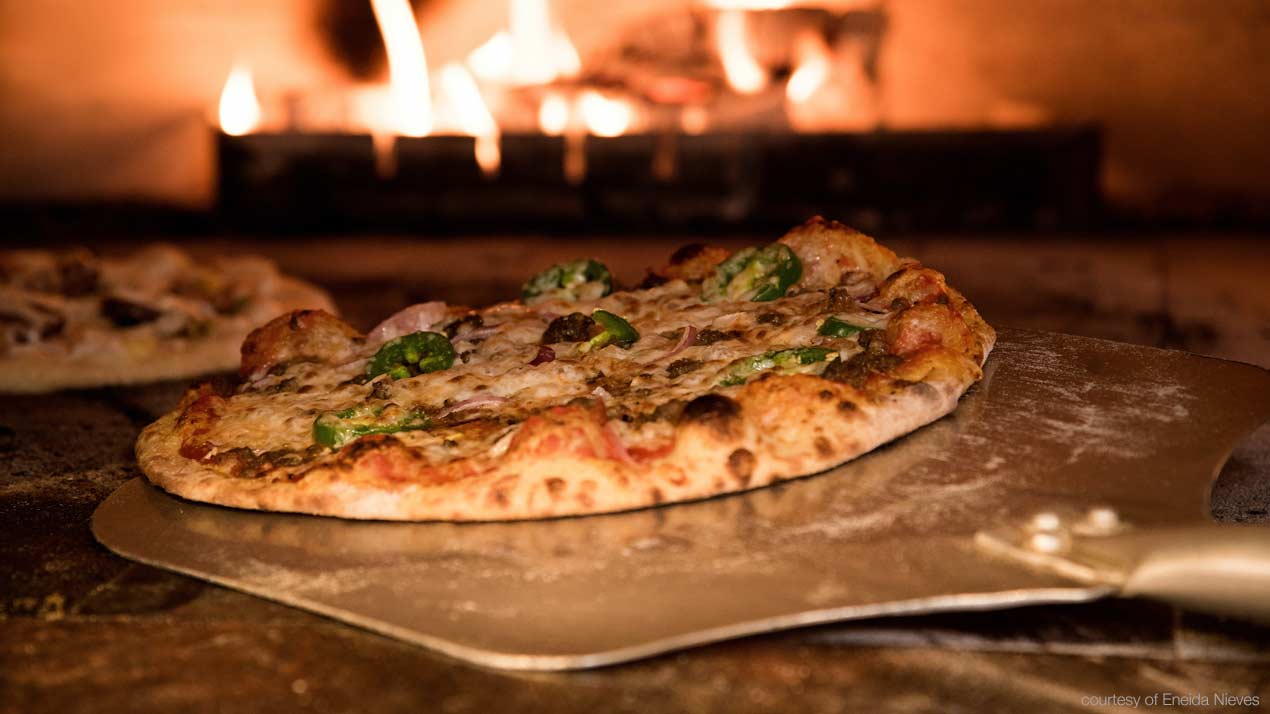 2. Outdoor bar
Throughout lockdown, we saw the rise of the innovative shed pub and bar. Those who were missing their local decided to create their own bar, right in their back garden.
By converting sheds, summer houses, and garages, the people of the UK were able to enjoy their favourite drinks from the comfort of their garden. With a bit of inspiration, you could create your own bar to enjoy at home.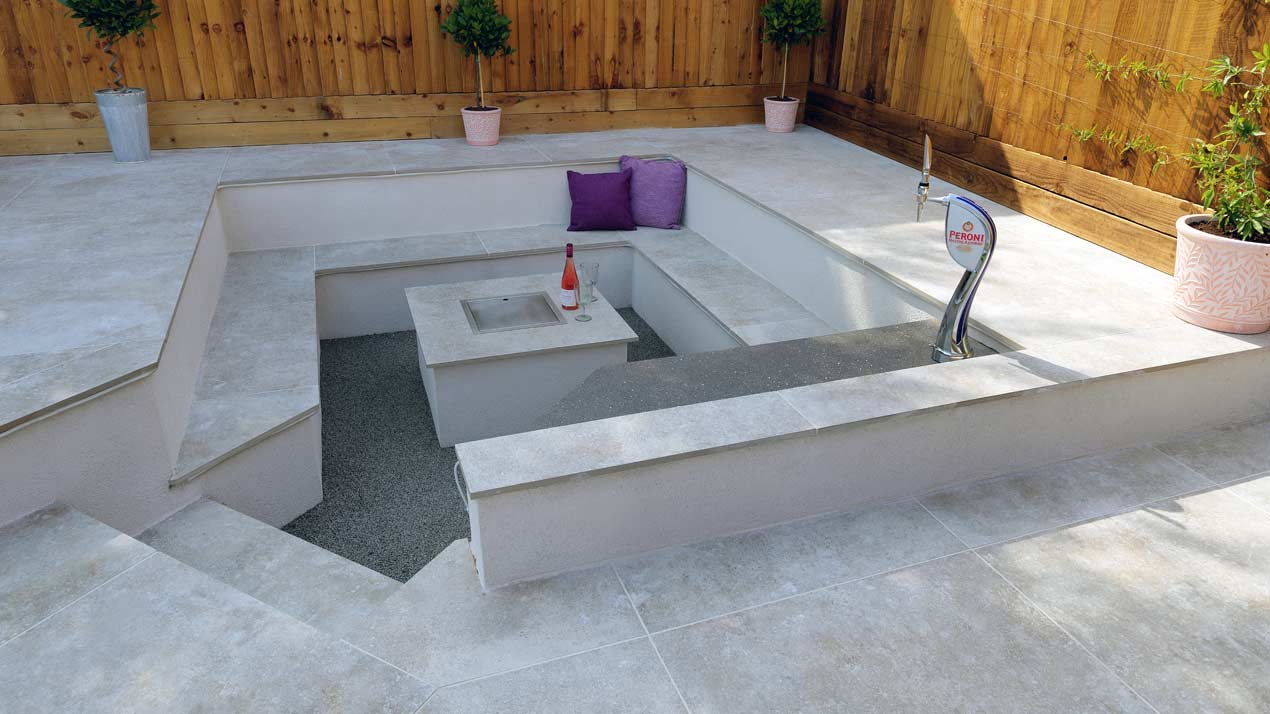 3. Pergola
Living in the UK, it's inevitable that the heavens will open on your garden party, no matter how meticulously you plan! We have all experienced the mad scramble to get everything indoors. However, by putting up a pergola with a retractable cover, you won't have to worry about the summer showers.
Pergolas come in a variety of different materials, and you can have a cover fitted to suit the shape and size of your space. With a cosy garden shelter, you can see how your garden thrives in the rain. Flowers and plants beaded with rainwater, and wet sandstone or limestone all intensify the natural colours of the garden.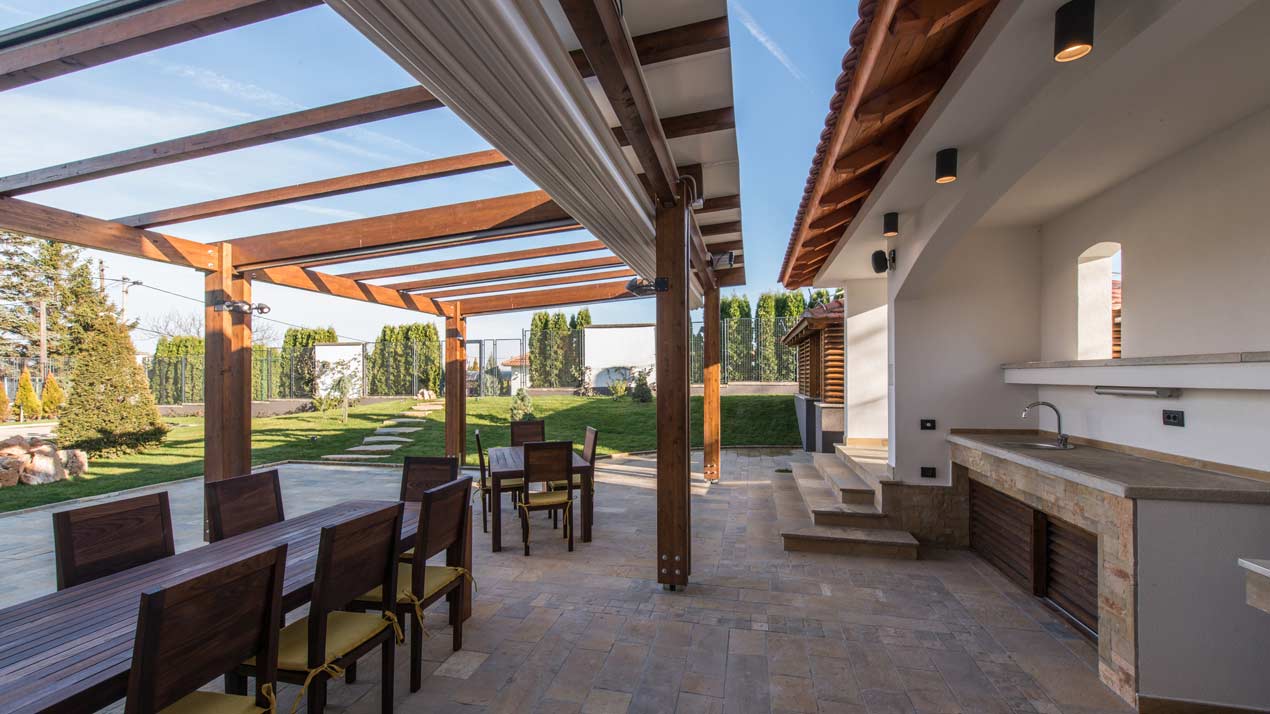 4. Outside fridge freezer
By installing an outside fridge freezer, you will be able to store all of your essentials right where you need them. If you're hosting a BBQ, you can keep your meat stored in the outside fridge to save yourself room indoors.
You can speak to a local electrician, who can help you to install electrical outlets in your garden space, allowing you to install a fridge freezer, as well as other electrical appliances.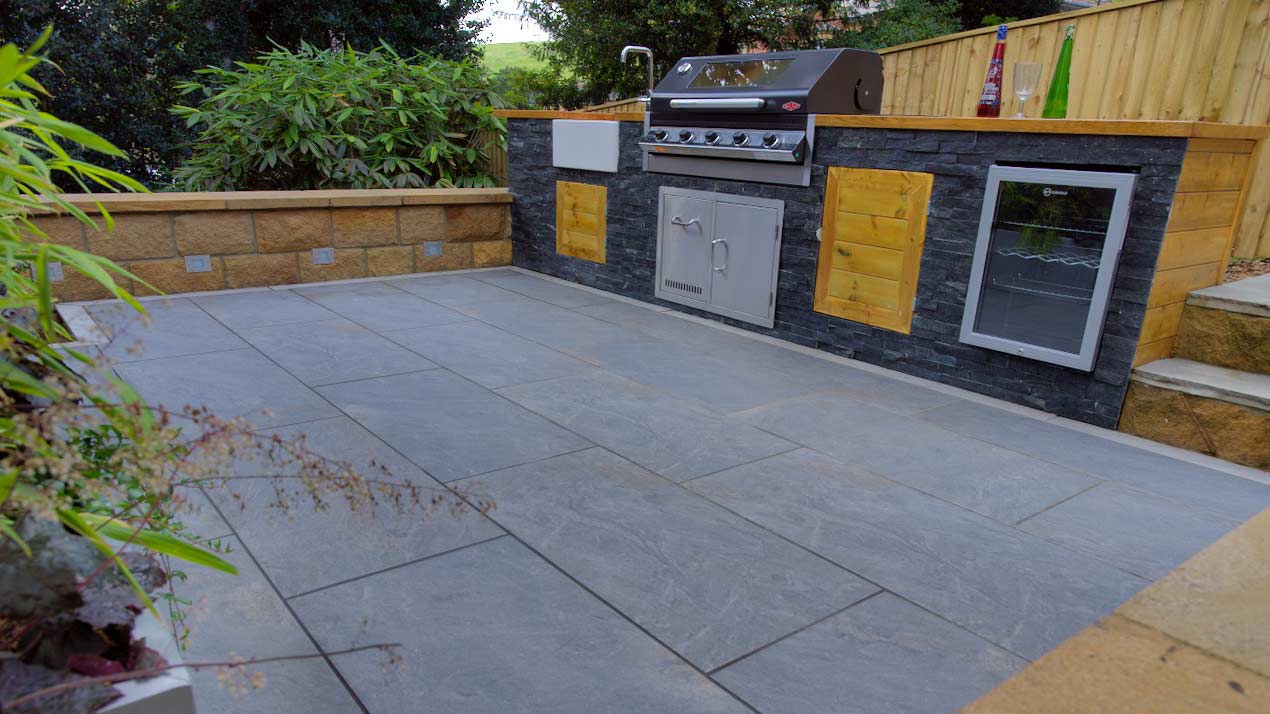 5. Modular kitchen
Modular kitchens have become increasingly popular over the years, as they come together to create an enviable outdoor space limited only by your imagination. Your family can cook outdoors in the summer months with all the comforts of a modern kitchen.
Moodul Walling allows you to easily build modular kitchens featuring built-in grills, fridges, walls, counters, alcoves and storage in a variety of shapes and sizes. The beauty of a modular outdoor kitchen is that it's easy to construct at home and can be customised to fit any layout. If you've been inspired to make a pizza oven, outdoor bar, put in an outdoor fridge freezer or any number of other utilities, a modular kitchen will provide structure and shelter to bring the whole installation together.