A garden feature is anything that catches your eye and stands out in the garden. There are all sorts of ways to add something special to your space, including bigger budget options like garden follies, and more cost-effective ideas like planters and wild corners.
When you're looking for garden feature inspiration, think about what will be a natural fit for your property. After all, an urban walled garden will have a very different style to an open, rural garden bordered by hedges.
We've collected nine different garden feature ideas to give you some food for thought. With each one, we'll offer some tips on how best to integrate it with your current space, and the different directions you could take it in to suit different garden styles.
Ponds
Don't be tempted to think of a pond as a garden feature that could only work in big, rural properties, because they quite literally come in all shapes and sizes.
Our example here is a small pond with a stone rim, but you could take your pond in lots of different directions. You could dig a pond into the ground and use it as a more natural space, or you could build a raised, ornamental pond.
Ponds are great for amphibians, insects and aquatic plants, and can even be used to hold your own pet fish if you want to branch out further.
Ponds are great for wildlife and aquatic plants, and can be made to fit any garden size.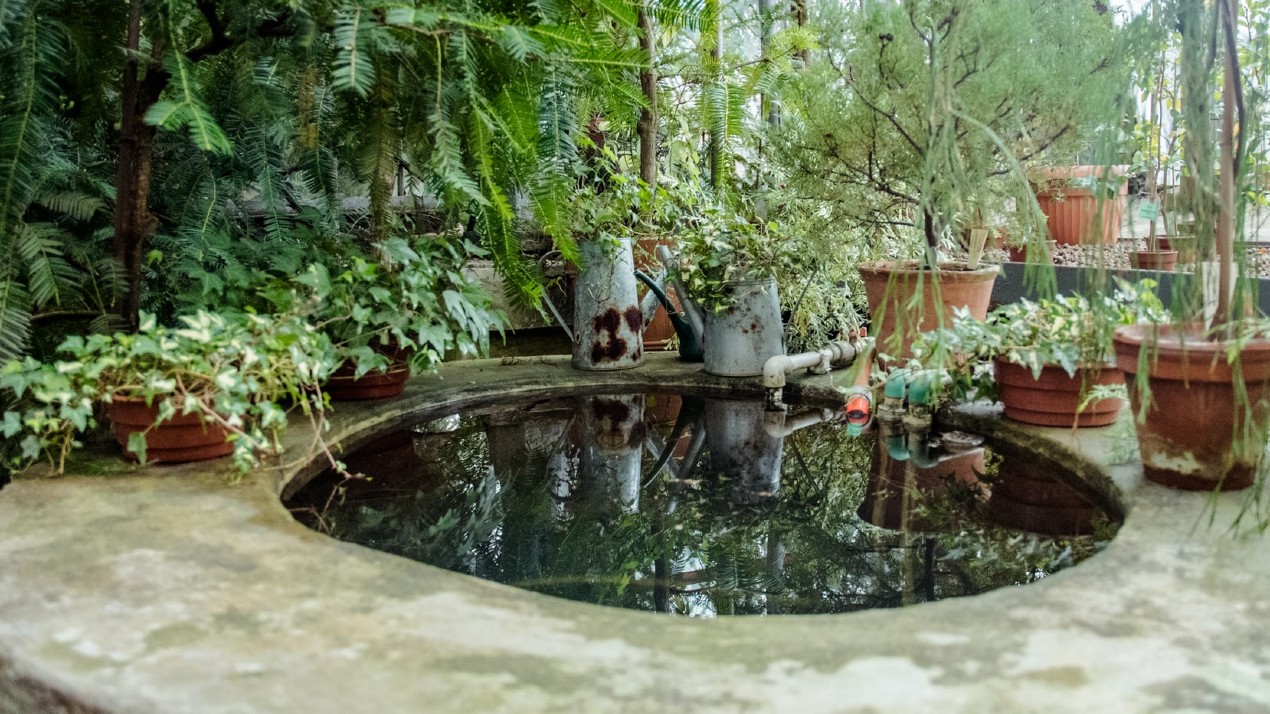 Water Features
A water feature, like a fountain or a water bowl, adds a touch of tranquility to a garden. Like ponds, they can be small and compact or large and intricate, which means that there's something for every garden.
The image shows one possible way to install a water fountain, with circular paving surrounding a shallow basin. Other water features can be raised up, nestled among flower beds, or even installed as part of a larger pond. If you have sandstone or limestone paving
Outdoor Kitchens, Bars & Living Spaces
Food always gets people excited. If you're looking for a garden feature to bring your family and friends together and help you spend more time outdoors, creating a dedicated outdoor kitchen or bar is a great way to go.
There's no getting away from the fact that a full garden kitchen or bar will take up a bit of room, but if you make it the main focus of the garden, you'll find that there are actually ways to achieve a good layout in almost any space.
If you don't have the space or don't want the expense of setting up a full kitchen, then a good alternative is to arrange garden furniture around a statement pizza oven or large BBQ, so that your family and friends can share the whole experience of cooking and enjoying food outside.
To further increase your flexibility with outdoor living, porcelain paving can be used as both indoor tiles and outdoor patio slabs. You could save space outdoors by connecting your patio and kitchen/diner into one seamless indoor/outdoor space.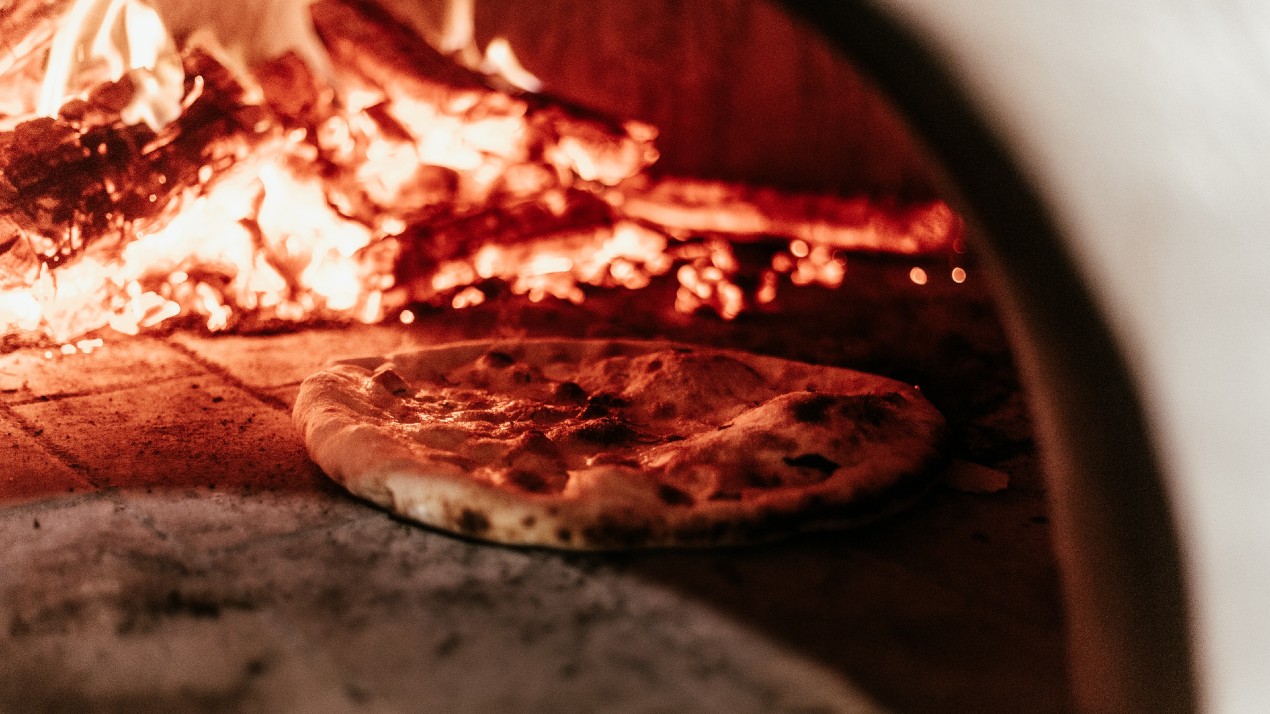 Firepits and Braziers
If you like the idea of a garden feature that brings people together but you don't want to invest in a full outdoor living space, a firepit or similar installation is a fantastic lower cost option with a smaller footprint.
Firepits (or more compact braziers) work brilliantly as the focal point of a circular furniture arrangement. The warmth they give off means you can extend the time that you can use your garden throughout the year, and their smaller size means that they can be moved aside if they're not needed.
If you do want something bigger along these lines, you could consider a permanent firepit dug into the ground, or a large outdoor fireplace to make a real statement.
For a garden feature that brings warmth and comfort, you don't need to look much further than a firepit. It's the perfect focal point for evening socialising.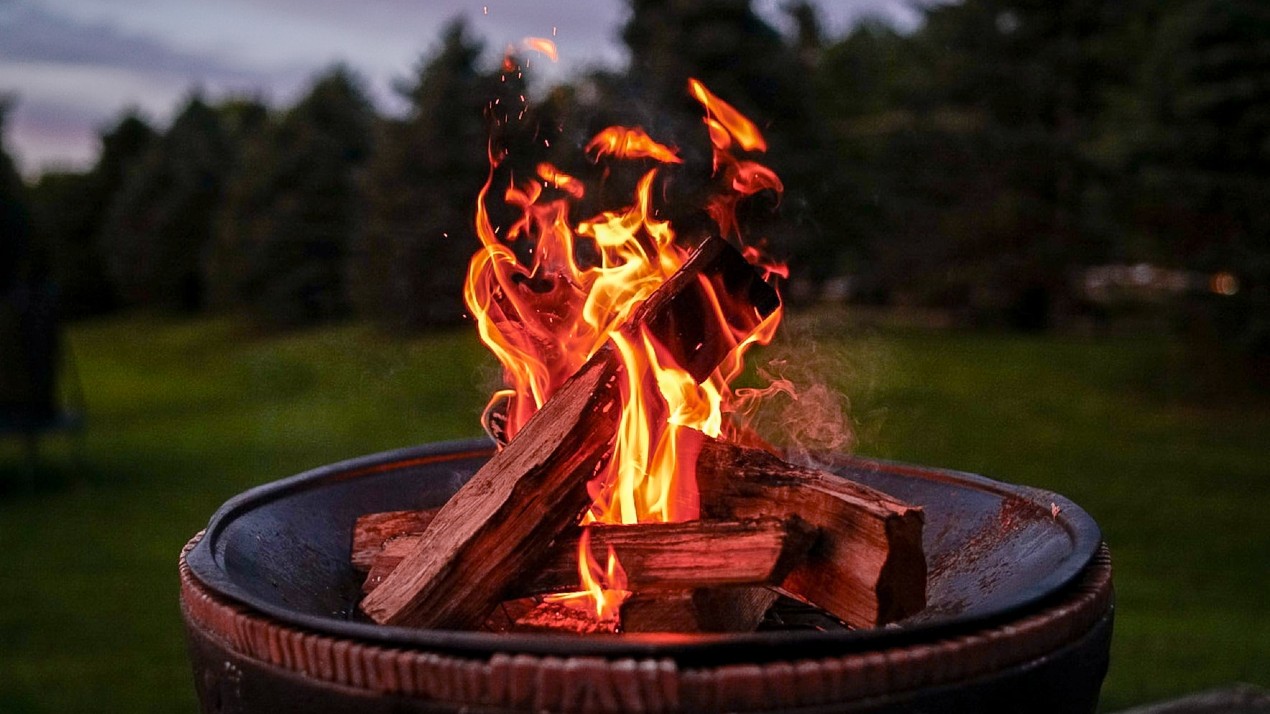 Sensory Garden
Our fifth garden feature is one for all the family. Don't be fooled by the name; a sensory garden doesn't need to take over the whole outdoor space. You can cultivate beautiful sensory areas in a one corner, along a garden path, or even in a single flower bed.
However large or small you make it, a sensory garden is designed to delight senses other than sight, especially hearing and touch.
There are no rules to their creation other than including plants that can be enjoyed on multiple levels, whether that's the culinary scents of herbs, the strange textures of succulents, or relaxing, fragrant flowers.
Sensory gardens can serve many purposes, including as areas to grow your own food, enjoyable spaces for people with sight loss, or as a way for children to interact with different types of plants. Why not try it out with a single plant pot and go from there?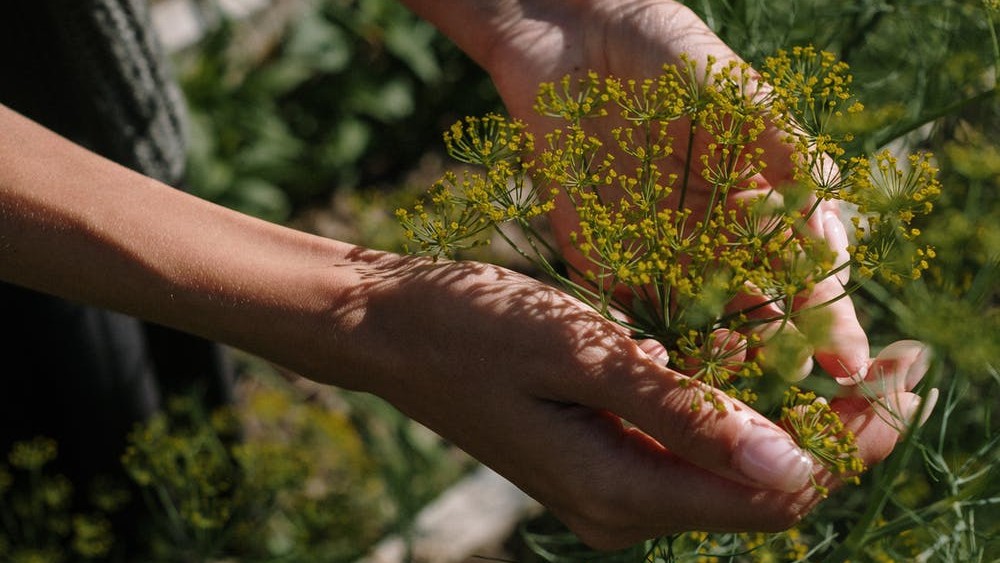 Wild Corner
It's no secret that modern construction and changing weather patterns have created challenging conditions for many of Britain's native species. If you want to do your bit for local conservation, a wild corner could be the perfect garden feature for you.
The key to attracting wildlife is diversity, both in conditions and plants. If you can create wild spaces that bridge cool, shaded areas and warm, sunny spots, you'll find more animal species making their home there. If that's not possible in your garden, you could create more than one wild corner to attract different animals and insects.
Many plants will arrive in a new wild corner on their own, but you should still attend to the space and cultivate native species that you're interested in, like grasses and wildflowers.
Along with the plants, consider adding a small pile of rocks or logs. Rocks are great in the sun, as they provide a dry spot for reptiles and insects that like warm, dry conditions, while shaded log piles are perfect for small mammals and invertebrates.
Finally, adding a source of water, whether from a nearby pond, or even just a smaller, shallow container of any kind, will help to attract mammals and birds.
Aside from conservation, wild corners can look uniquely attractive in almost any garden. The mix of flowers and plants is hard to match in a regular flower bed, and any birds, insects and animals that are attracted will add to their appeal.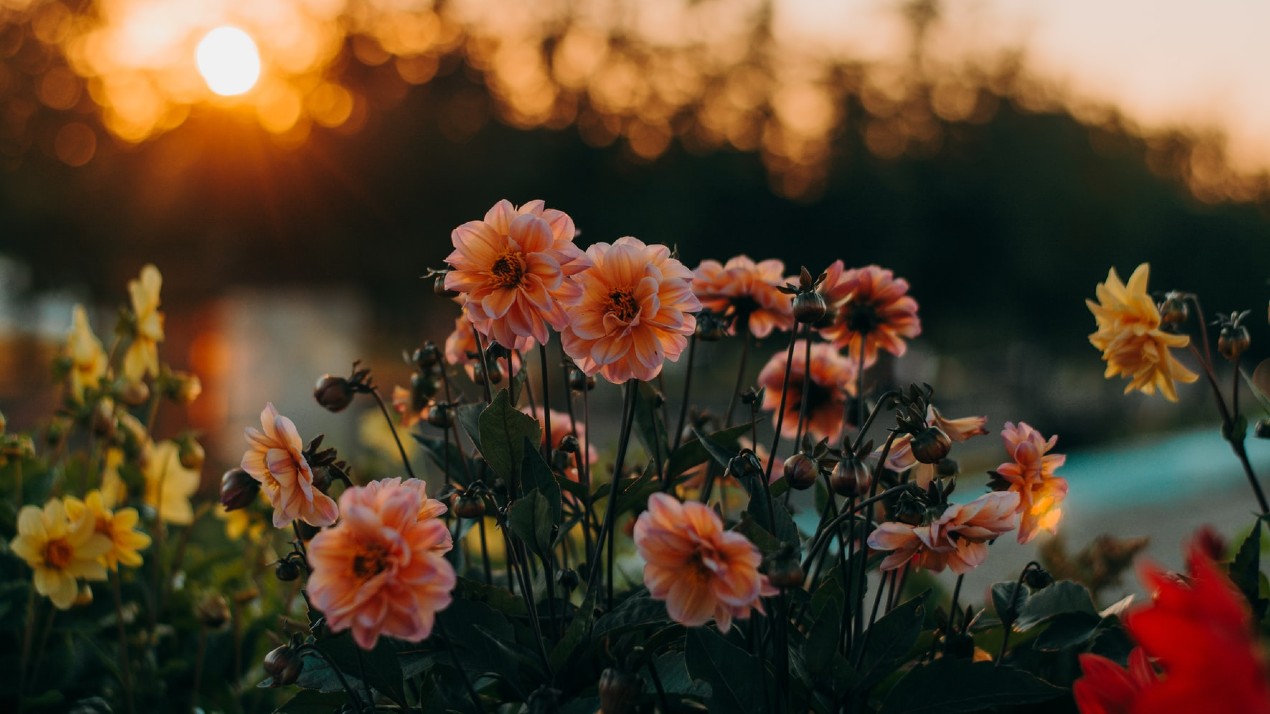 Planters & Raised Beds
If you don't have the space for a full sensory garden or wildlife corner but still want to create attractive, natural garden features, wooden planters – or raised beds – are a fantastic alternative. They have the benefit of being self-contained, and can fit wherever you have the space for them.
Even better – if you have access to a few pieces of wood, you can make them yourself! Wooden pallets work brilliantly as a base material for smaller planters.
Once you've made or bought your planter, you can fill it with whatever you like. You could add colourful flowers to spruce up the edges of your patio, vegetables to supplement your Sunday roasts, or make a small herb garden to add new scents to the garden.
These versatile garden features can really fill any role that you want them to both decoratively and practically, and can easily be changed from year to year.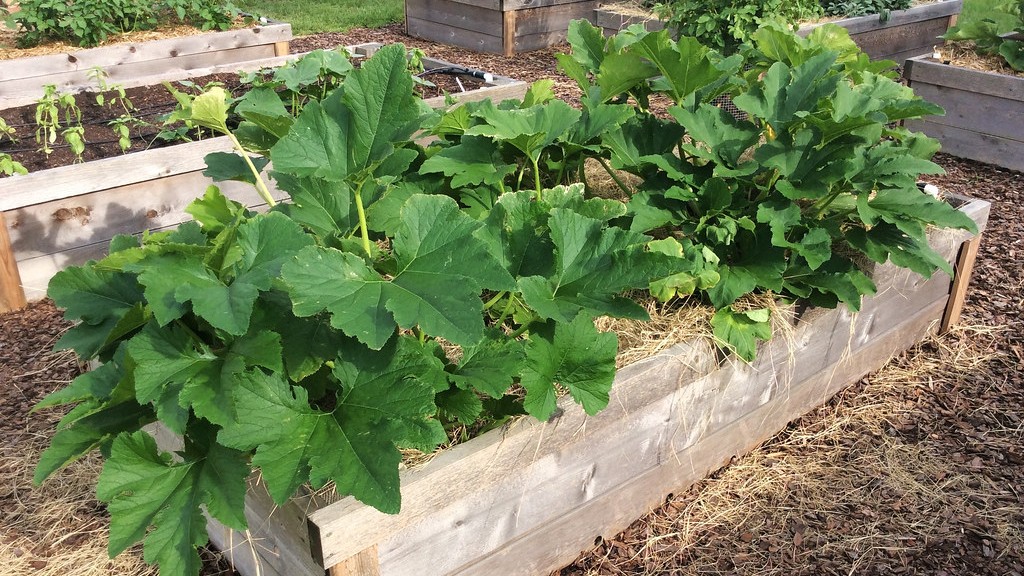 Garden Follies
The ultimate way to make a statement with a garden feature is to build a folly. If you've seen a folly before, it was probably a crumbling tower or imitation Greek temple on a British country estate – not something you'd immediately think of as a garden feature.
But follies are more accessible than you think. They don't have to be huge monuments, as any non-functional piece of architecture fits the bill. You could construct a small stone spire, add a tastefully crumbling masonry arch, or even build a small structure out of wood and case it in stone.
The bigger your garden, the easier it will be to install a folly, but any garden with a bit of open space could work well for an eye-catching piece of architecture.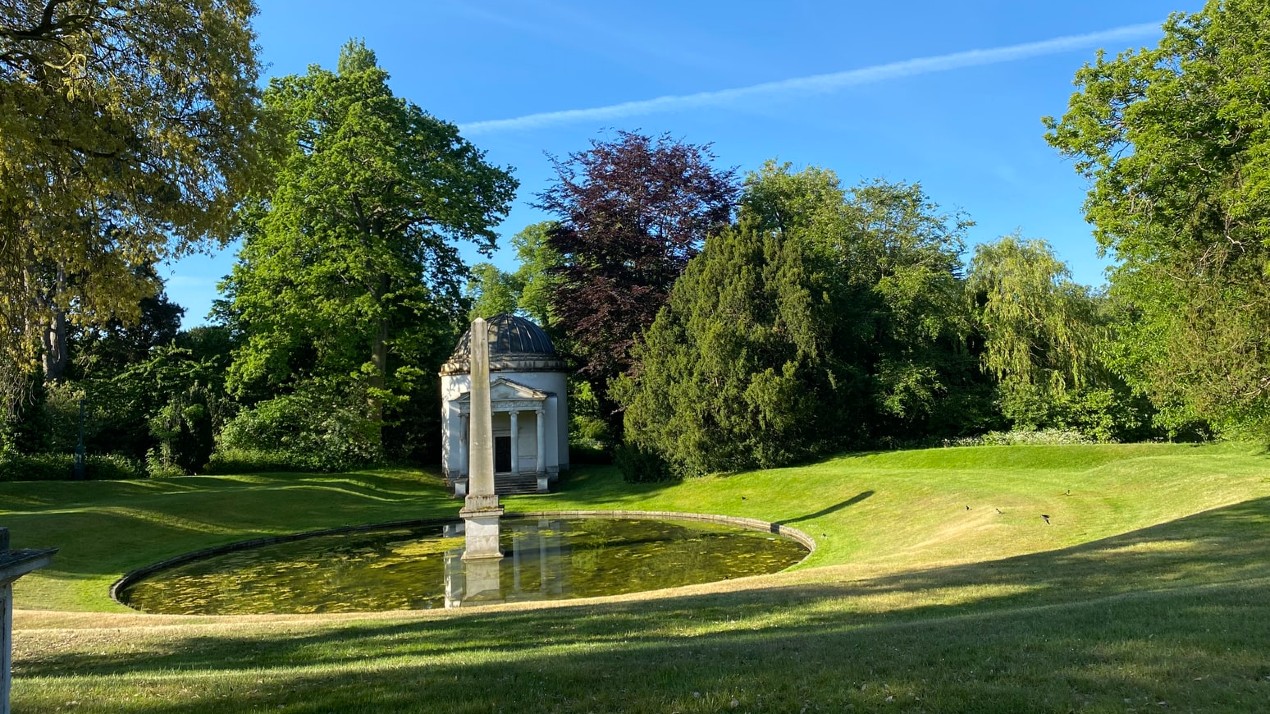 Garden Sculptures
If a folly is a bridge (or tower) too far, take a look at smaller garden sculptures. These smaller garden features let you add personality to patios, flower beds and lawns without needing to undertake a big project.
Outdoor sculptures are the perfect way to accentuate or create an artistic theme in your garden. The style you choose makes a big difference; your sculptures could capture religious themes, echo different global art traditions, or simply take the shape of your favourite animals.
There's a vast amount of choice out there online and in garden centres, so shop around to find a sculpture that speaks to your personality and tastes.