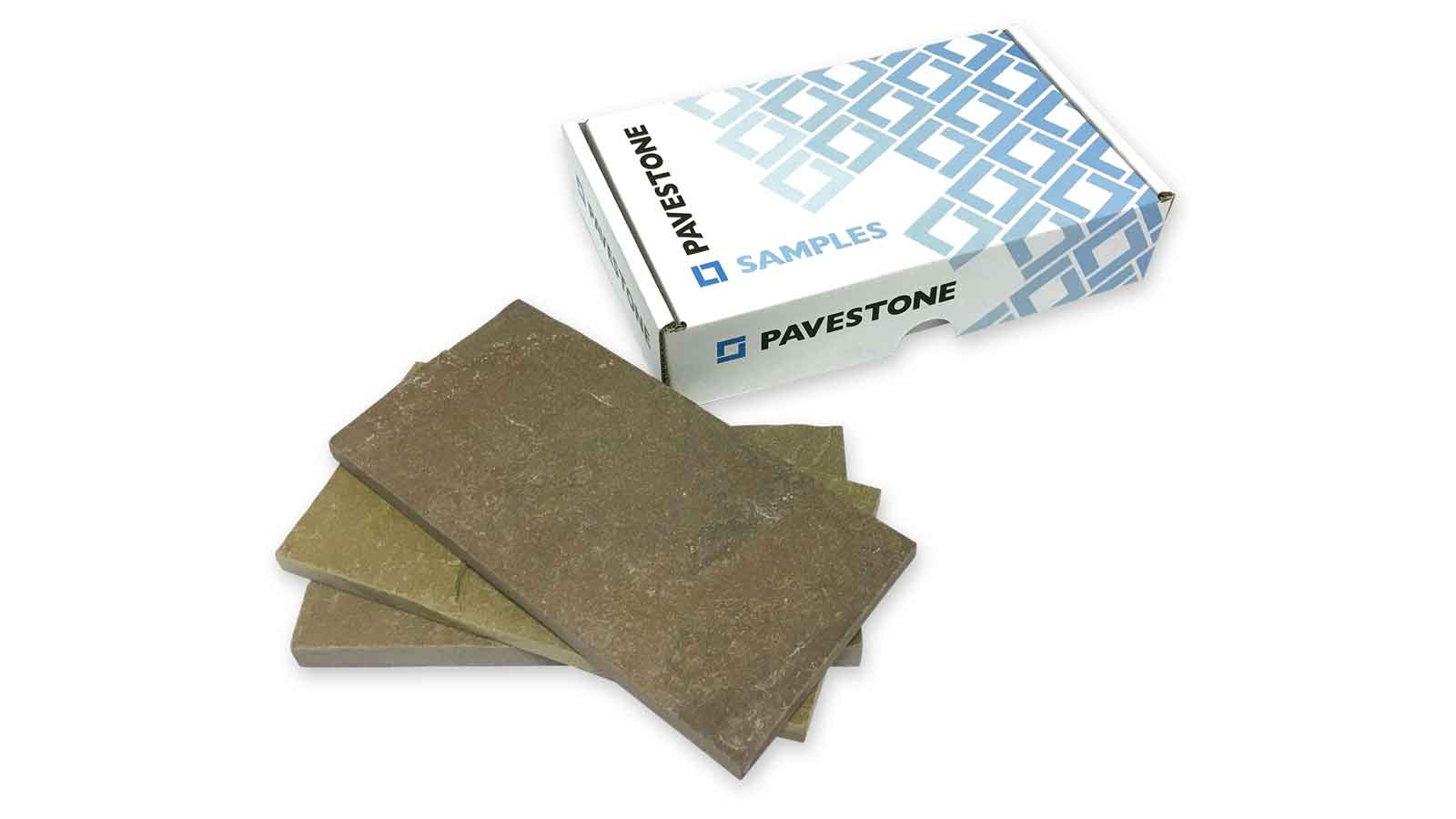 COVID-19 UPDATE: 
Our Samples department is up and running. Please allow 5-7 working days (Mon-Fri) for your samples to arrive. If your samples have not arrived within 7 days, please give us a call on 01993608824 and we can chase these up for you. Occasionally, we do experience the odd delay that is beyond our control due to current circumstances.
Our samples
Our samples can be found on the relevant product page in the list of purchasing options. If there is no sample listed on the product page you are interested in, that means unfortunately we currently cannot offer samples for that product.
Colour / tone variations in natural stone
Due to the nature of the material, no two pavers are alike. Particular shades of natural stone will have a slight colour variation. Where appropriate, we will supply a leaflet that will help demonstrate this variation in colour.
Please Note - Samples are not available on Clearance Products.
Due to the limited stock/availability of clearance products, unfortunately, we cannot cannibalise them to provide samples.