Welcome to the Paving Direct website, which has been designed to help you to find the perfect materials for your landscaping project and to offer you the practical information needed to make the correct choice.
Paving Direct is the online shop of Pavestone, one of the UK's largest importers and distributers of landscaping materials. The Pavestone brand has always been synonymous with both quality and value for money. Our 2018 collection of garden landscaping and home flooring materials have been specifically selected to ensure that you will be able to find exactly the right colours, textures and materials to create your dream project.
Paving Direct has paving and walling products to suit all budgets and design styles. So, whether you're planning a traditional English garden landscape, with a hand dressed natural stone paving or a bright, bold contemporary garden with state-of-the-art 'stay clean' designer porcelain paving or hybrid concrete paving, we are confident you will discover your perfect paving and complementary landscaping accessories here.
Pavestone sponsor Gloucester Rugby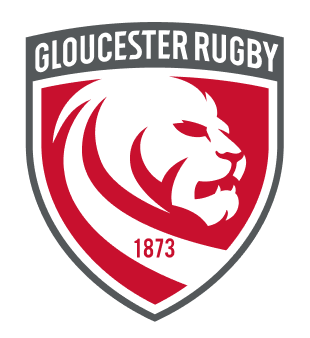 Gloucester Rugby unveil Pavestone as latest new partner of the club
Gloucester Rugby are delighted to conform that Landscaping and building products company, Pavestone, have signed a partnership deal with the club.
The two-season deal, running to 2022, will make Pavestone an official partner of the Gallagher Premiership team, with the Pavestone 'Blue Square' branding clearly visible on the playing kits and around the pitch.
"We are very excited about this new strategic partnership with Gloucester Rugby," said Kevin Fowler, Managing Director of Pavestone. "It is an excellent club that is highly motivated. Their determination, focus and will to succeed, fits very well with our own".
Gloucester Rugby's Chief Commercial Officer Adam Benson added: "I'm really pleased to be welcoming on board another new partner from next season in Pavestone."
"Their aims and objectives are very similar to our own and we're very looking forward to a mutually beneficial working relationship."
Pavestone look forward to supporting Gloucester Rugby and to engaging with fans through competitions and special promotions.
David Domoney - Pavestone Brand Ambassador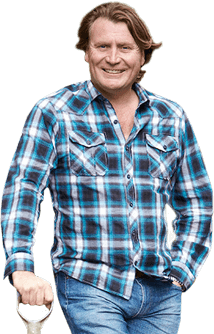 Pavestone is proud to have David Domoney as our Brand Ambassador.
David is an English celebrity gardener and broadcaster, best known for co-presenting ITV's Love Your Garden, the most-viewed gardening TV show in Britain and for being a resident gardening expert on ITV's This Morning.
As well as being a Chartered Horticulturist David has, throughout his career, spent many years working with hard landscaping materials and has designed show gardens at Chelsea Flower Show, Hampton Court Palace, BBC Gardener's World Live and Tatton Park Flower Show, winning over 30 Royal Horticultural Society medals.
This year David was selected by HRH Prince Edward to receive the 2018 Award of Excellence in Horticulture.
You can read his weekly gardening column in The Sunday Mirror newspaper, and check out his monthly article about growing vegetables and fruit in Grow Your Own Magazine.
He also a has appeared on Daybreak, 60 Minute Makeover, The Alan Titchmarsh Show, and more.
Pavestone Rally 2019
The Pavestone Rally is back. Following the huge success of the Pavestone 2017 Rally, the 2019 Rally will start on 5th September from Reims in Northern France to Stuttgart, Salzburg, Venice and finishing on the 8th September in the beautiful setting of Lake Como.
Entrants simply have buy a road-legal car for under £500 (the cheaper the car, the more fun!), dress it up and hit Europe's greatest roads and cities for 4 days to Lake Como. Dressed in fancy dress, they have to complete challenges along the way, having a load of laughs, a whole lotta fun - and all in aid of three well deserving charities, The Rainy Day Trust, Teenage Cancer Trust and Variety.
The 2017 Rally raised over £160,000 and was divided equally between Teenage Cancer Trust and Rainy Day Trust. In 2016 the Rally raised £60K for charity and the target for the Pavestone Rally 2017 was set at an optimistic £100K, which was well and truly smashed!
The bar has been raised even higher for the 2019 Rally and Pavestone have set a target of a whopping £175,000!
Trading Ethically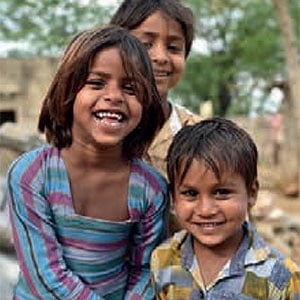 Pavestone has a fundamental belief that the poor and vulnerable within the communities that produce our stone products should derive benefits from our local trading beyond the simplicity of the stone workers pay. We work closely in partnership with our suppliers to improve the quality of life, not only for those immediately employed by our supply partners but also all those living in and around their community.
Pavestone has always been acutely conscious of the concerns raised through consumers' increasing awareness of the ethical issues associated with the production of natural stone products from India.
For many years we have been importing only from audited stone producers who can successfully demonstrate that their processes meet the moral and ethical codes as established by the ETI (Ethical Trading Initiative) Base Code. In doing so we have contributed to the economic success of the communities in which our stone processors work and have helped to provide a safer and more secure working environment for our supplier partners' employees.
Pavestone is committed to ensuring that the working conditions of employees in our partner supply companies meet or exceed international standards and for many years we have adopted the ETI Base Code as a criteria for our supply chain.
The ETI Base Code
Employment should be freely chosen with no forced, bonded or involuntary labour.
Workers have the right to join or form trade unions of their own choosing and to bargain collectively.
A safe and healthy working environment shall be provided.
Child labour shall not be used.
Wages should always be enough to meet basic needs and to provide some discretionary income.
Working hours are not excessive and comply with national laws and benchmark industry standards.
Workers should be treated equally regardless of race, caste, national origin, religion, age, disability, gender, marital status, sexual orientation, union membership or political affiliation.
Regular employment for individuals should be provided where work is ongoing.
No harsh or inhumane treatment of workers. Physical abuse (or threat of), sexual or other harassment including verbal abuse or intimidation shall be prohibited.
For further information on the Ethical Trading Initiative and the Base Code please visit:
www.ethicaltrade.org