The paving calculators on this page are designed to help you calculate coverage and materials for your patio installation.
Calculating square metre size of your patio
To calculate the size of an L-shape or irregular shaped patio, the easiest way to do this is to break the space in to separate rectangles.
For each rectangle, multiply the length by the width to give you a square metre size for that rectangle.
Once you've calculated the square metres for each rectangle, add those square metre amounts together to give you total size of the patio in square metres (m²). See diagram below.
Work out the area of each "rectangle" by multiplying the length by the width, and then add them together to get your total area.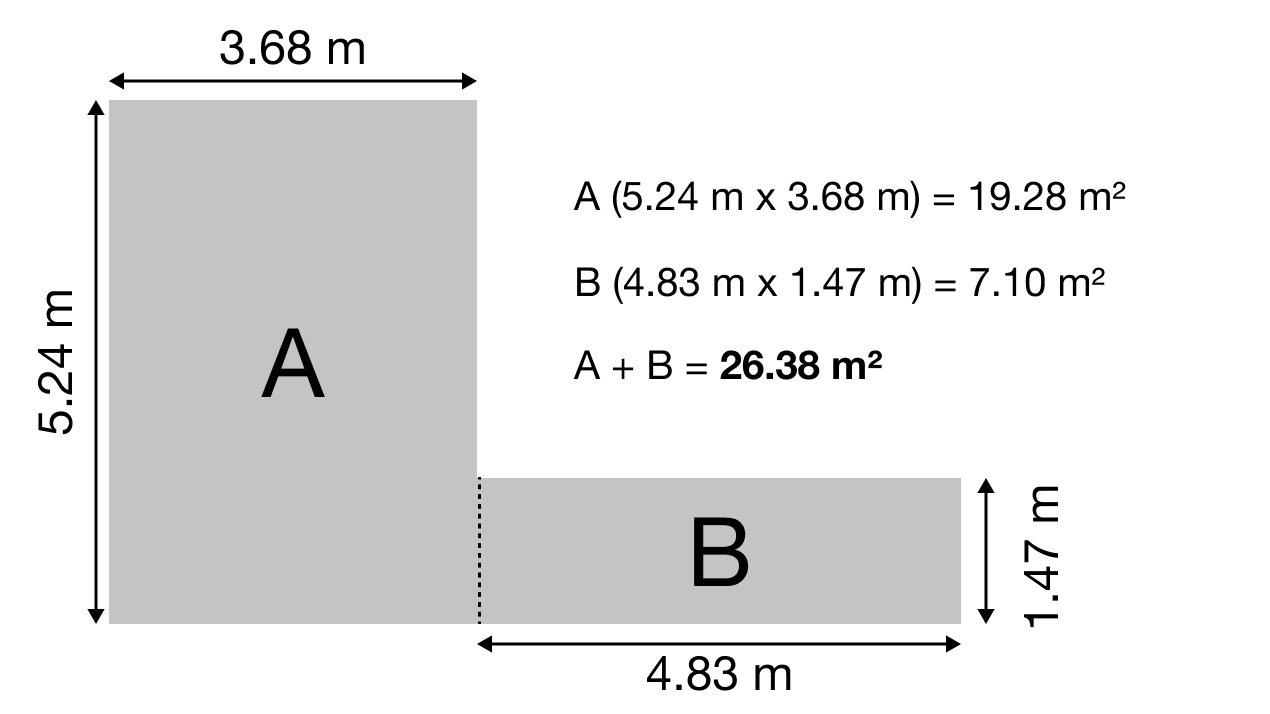 Now you've calculated the size of your patio, shop paving slabs or read our patio paving buying guide to get started.
---
---
---
If you require breakdown of paving installation see our step-by-step guide on how to lay patio paving.
Or, if you need assistance regarding your patio installation, please don't hesitate to contact us (01993 608 824) for free and friendly advice.