It's no secret that humans are social animals – so as the days start getting brighter and warmer, many of us are probably itching to host the first garden party of the year. Not only do parties give you the chance to relax and let loose, but research has shown that socialising has numerous benefits for our general happiness, mental wellbeing and sense of community.
Whether your idea of the ultimate garden party is a sizzling barbeque and DIY cocktail bar or a quiet, cosy gathering around the firepit, you'll want your garden looking its best for your guests. We've put together some easy tips on how to host the ultimate garden party for your friends and family – no matter your style, theme or aesthetic.
1. Prepare your patio
Research shows that it takes us just one tenth of a second to make a first impression.
One of the easiest things you can do to set the tone for the rest of your party is to make sure to give your patio a good clean before you invite guests over. It might not be the most glamorous of tasks, but it certainly makes a difference.
If you're planning far in advance, it might be the right time to get creative with your patio design to really spark that 'wow' factor as soon as your guests arrive. There are endless things you can do to elevate your patio, such as using contrasting paving slabs and edging blocks to create eye-catching patterns, perfect for sparking conversations at a party.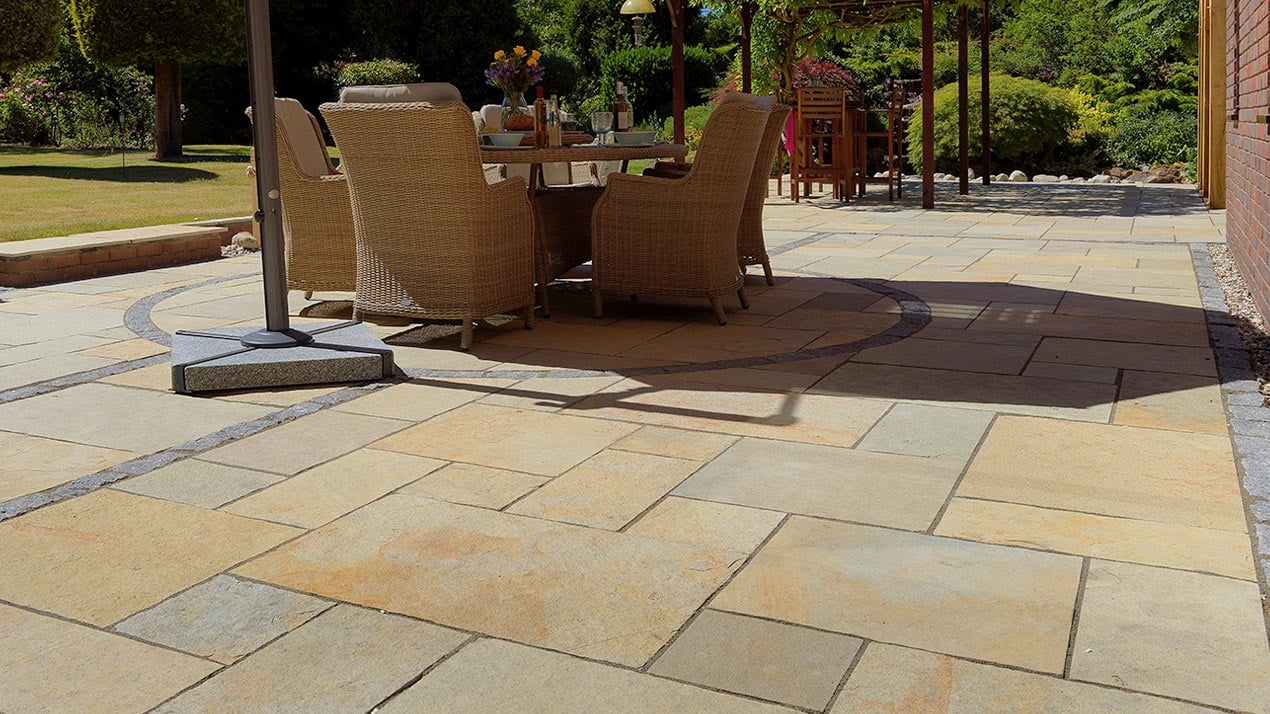 2. Create areas that encourage social interaction
Research has found that being outside in nature can encourage positive social interactions, cohesion and engagement, which helps us to decrease stress – like we needed any more reasons to host a garden party!
To help encourage these positive interactions, create areas in your garden that'll inspire people to gather, talk, eat and have a great time with each other. This can be something as simple as sectioning off an area of the garden with furniture, pillows and blankets, or installing a gazebo to create a shaded area that draws in guests.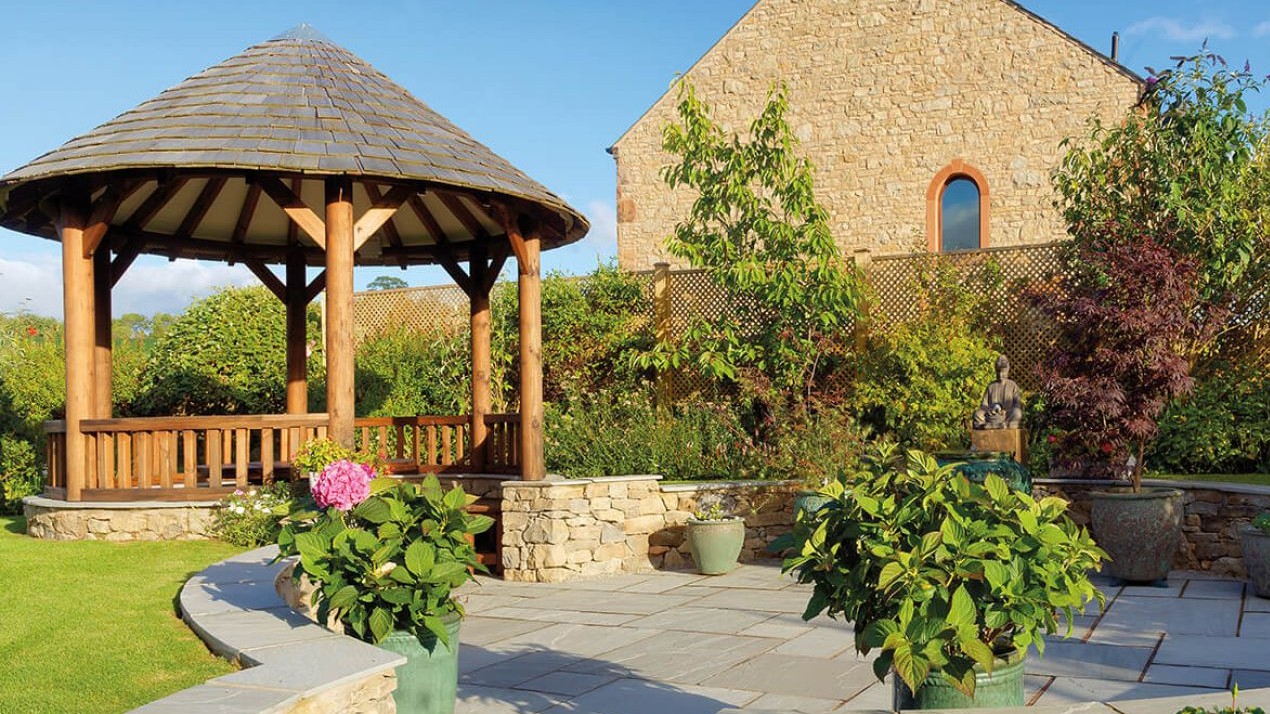 3. Create a cocktail station
Impress your friends by creating a cocktail station in your back garden and shaking up some classic cocktails.
Set up your outdoor table with glasses, alcohol, a bucket of ice, and lots of fresh garnishes. Rustle up some mojitos, combine mint and blackberries for a refreshing bramble, or blend coffee and liquor for an espresso martini.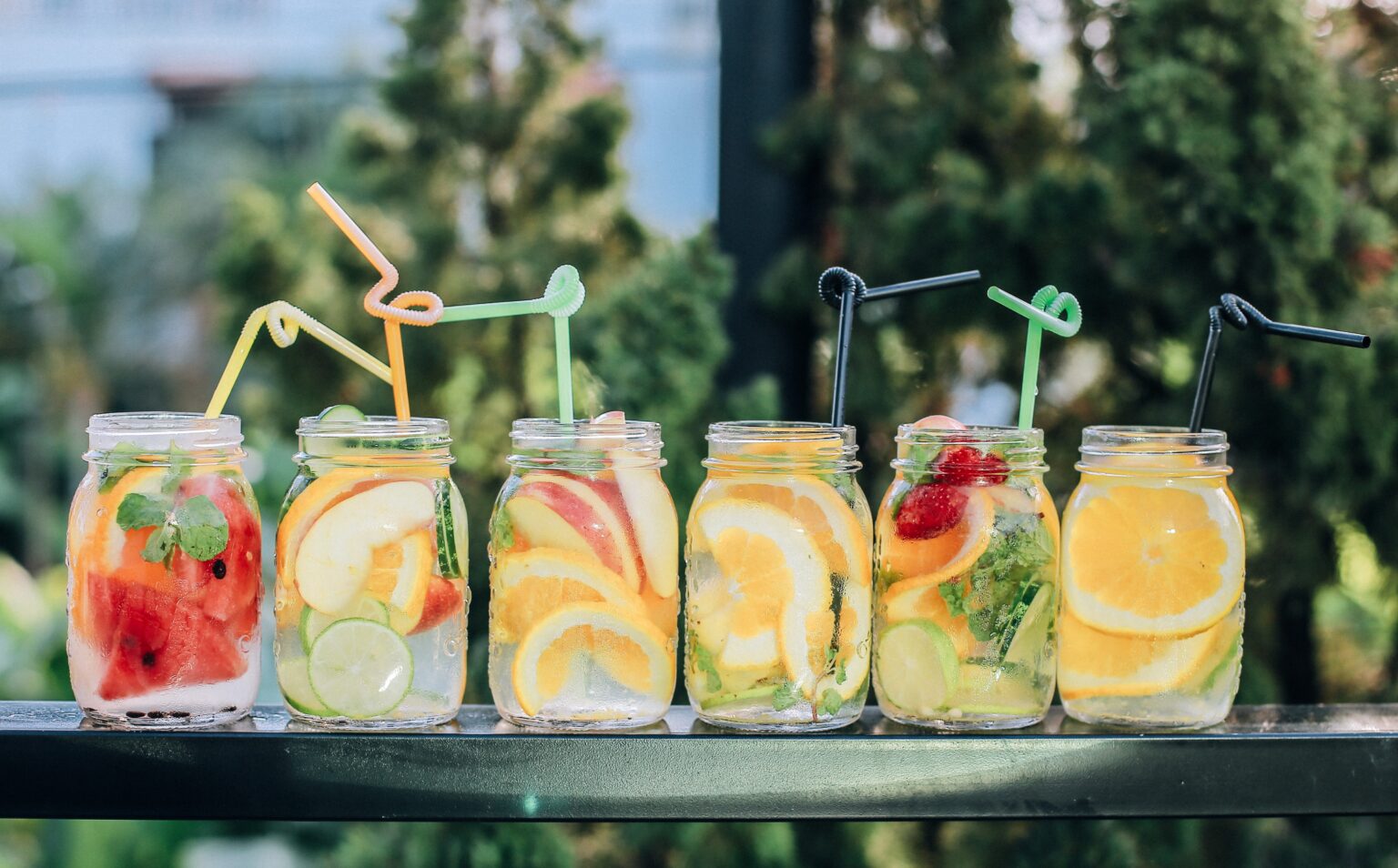 4. Use flowers to encourage open conversation
If you have a particularly green finger, there's no shame in showing off your latest colourful plants and flowers.
In fact, flowers could even help encourage your guests to open up and share stories at your party. Professor of Psychology, Dr. Haviland-Jones, states that flowers bring about positive emotional feelings and make a space feel more welcoming, creating a sharing atmosphere.
To get the conversation flowing, take a fresh cutting of your favourite flowers and use them as a centrepiece on tables and areas where guests might socialise.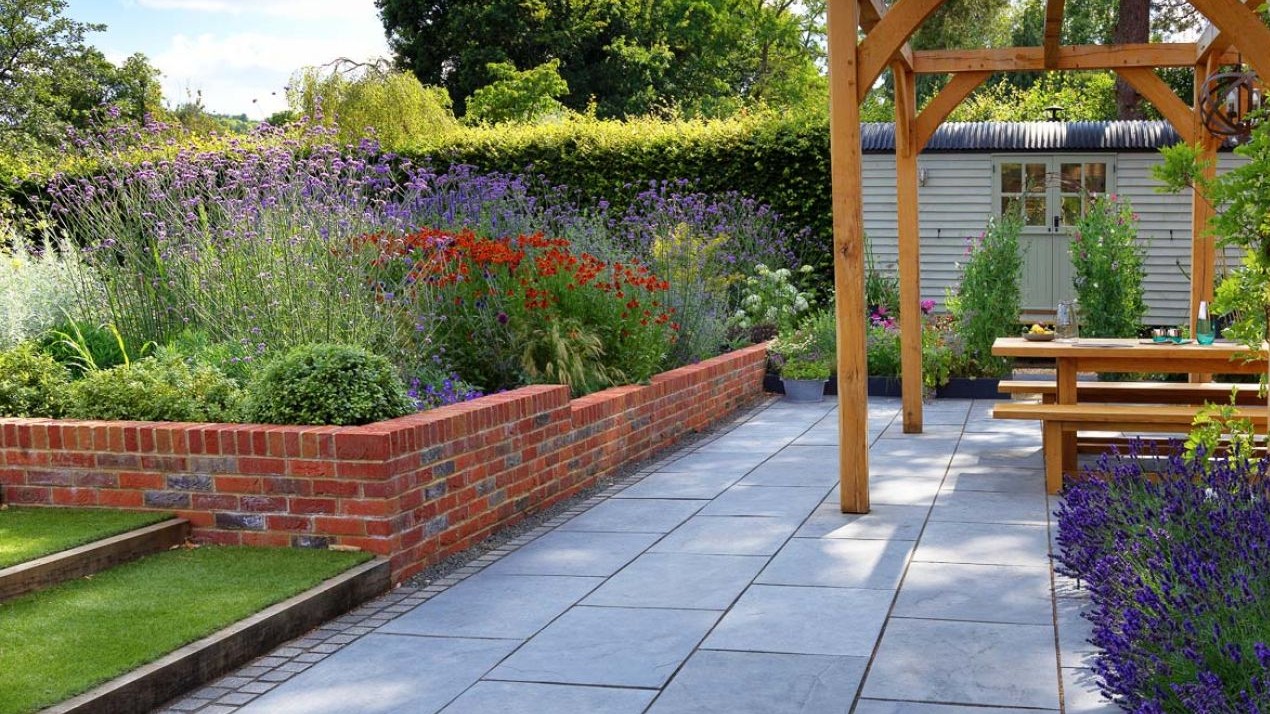 5. Cosy up around the fire pit
When the sun goes down and everyone gets a little bit chilly, it's the perfect time to light the fire pit and bring out the marshmallows. You can spend the evening wrapped in blankets whilst reminiscing about old times with your friends.
If you regularly host garden parties, consider creating a special area for a permanent fire pit. You can even use paving and seating design to make the area eye-catching and inviting for your guests. To achieve that cosy atmosphere to help you wind down into the night, take a look at our firepits, braziers and outdoor fireplace inspiration guide.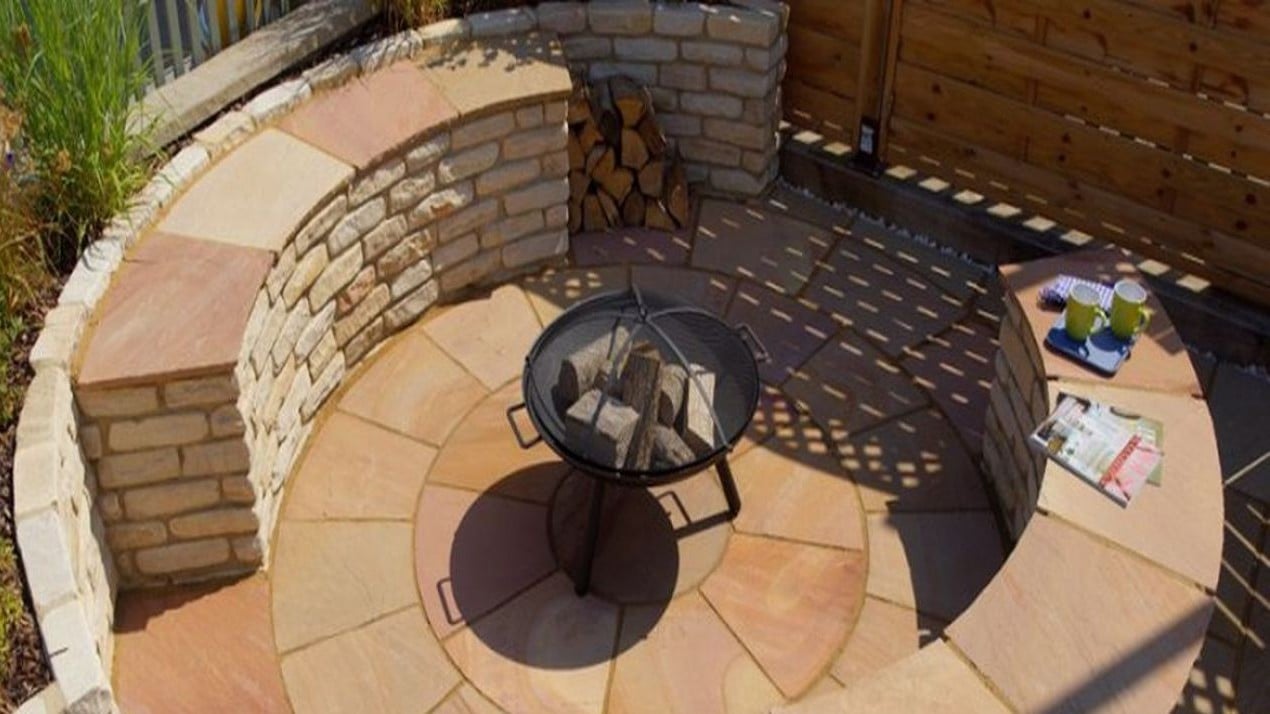 6. Layer lighting to create ambience
To create the perfect ambience without a fire pit, you can layer lighting across your garden to direct your guests to different areas and make them feel comfortable, even when it gets dark.
To elevate your garden party, hang long strings of light from trees, fences, or even a pergola. This can help lift up dark areas and brighten them, ensuring the party continues long into the night.
To add drama and interest, play with accent lighting to draw attention to focal points in your garden. This could be a flower bed, water feature or outdoor kitchen – just don't forget to light up the walkway so guests can see where they're walking!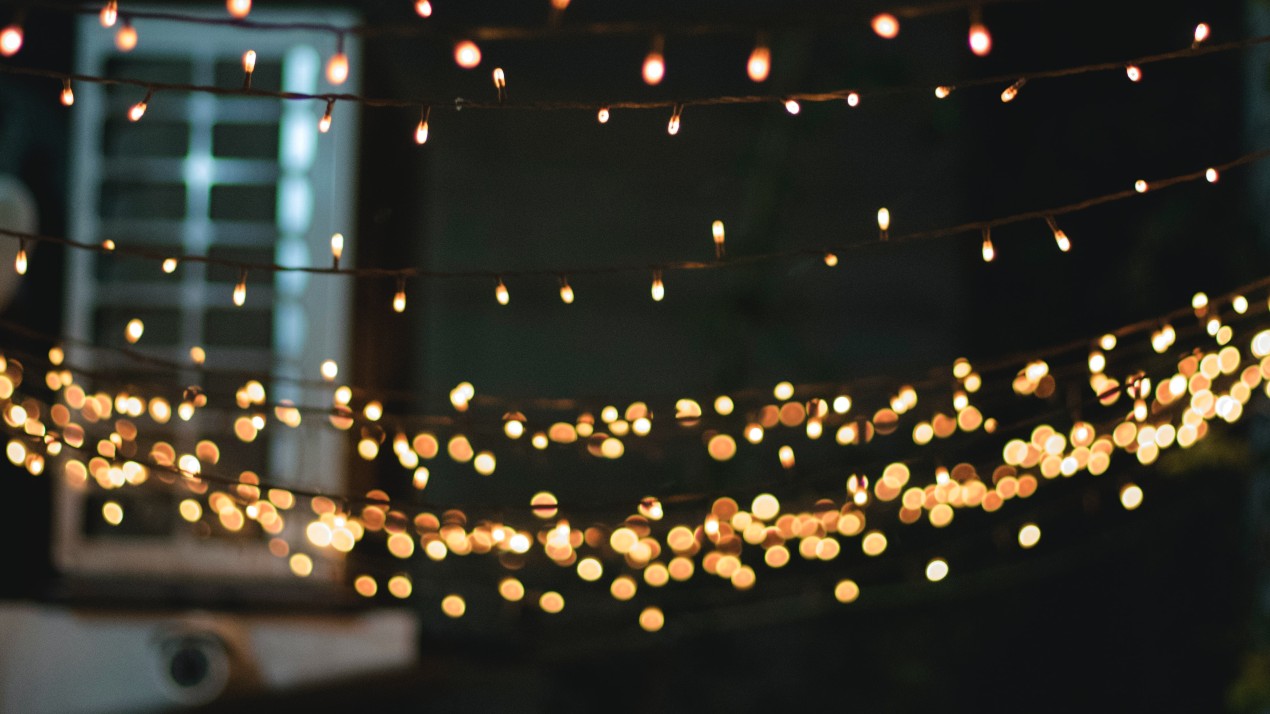 7. Use texture to create an indoor-outdoor feel
If you want guests to feel relaxed, almost as if they're in their own homes, you can use textiles and texture to blur the lines between indoors and outdoors.
Using texture is a simple way to bring elements of the indoors into your patio. If you're redesigning your patio, opt for wood effect patio paving to create a relaxed patio that matches and feels like a continuation of your home.
Decorate garden furniture with comforting textiles, such as tablecloths, cushions and rustic accessories that will have your guests feeling relaxed in no time.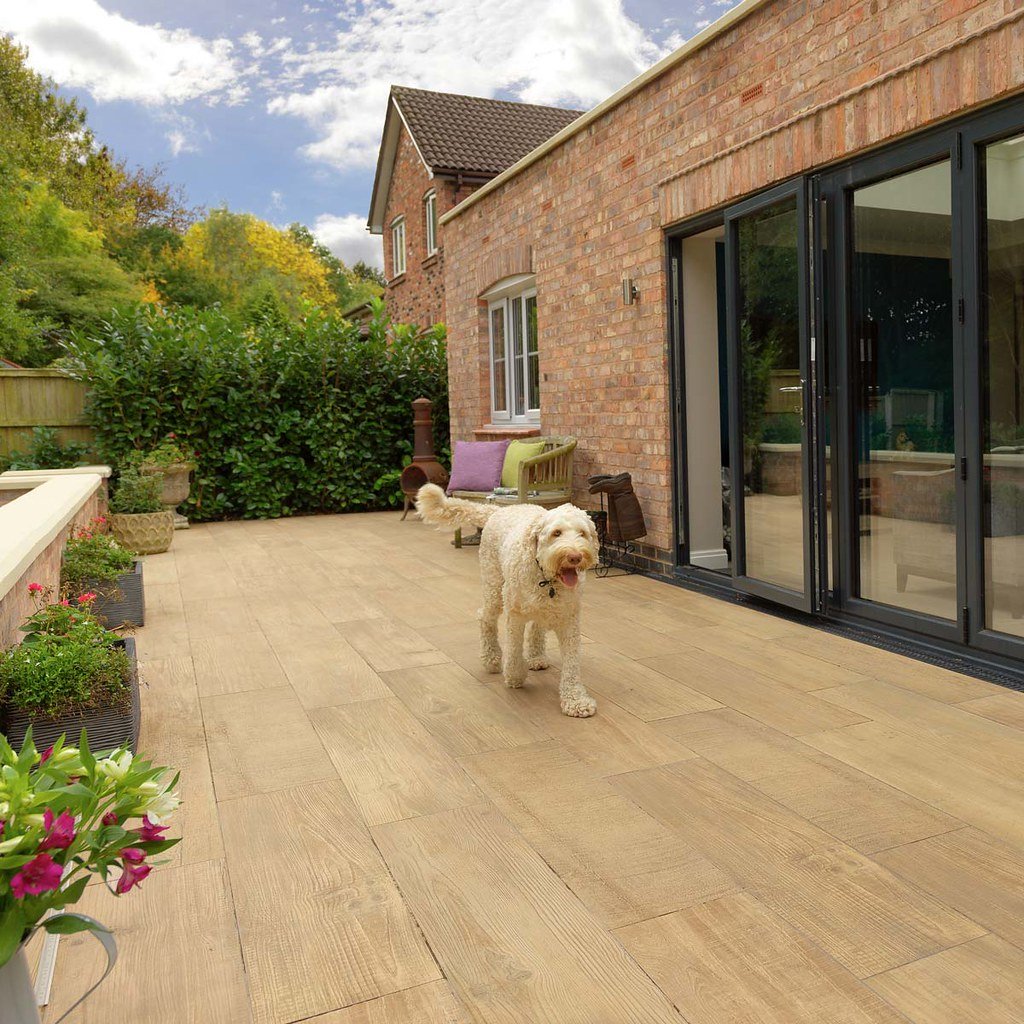 8. Encourage social bonding with an outdoor kitchen
Research has shown that communal eating facilitates social bonding, a sense of community and individual happiness.
By setting up an outdoor kitchen, you can build a sense of community with your family and friends by socialising with them while cooking – instead of disappearing into the kitchen for a large chunk of the party. From something as simple as a pizza oven to a full-out modular kitchen, you can explore outdoor kitchen ideas in our helpful guide.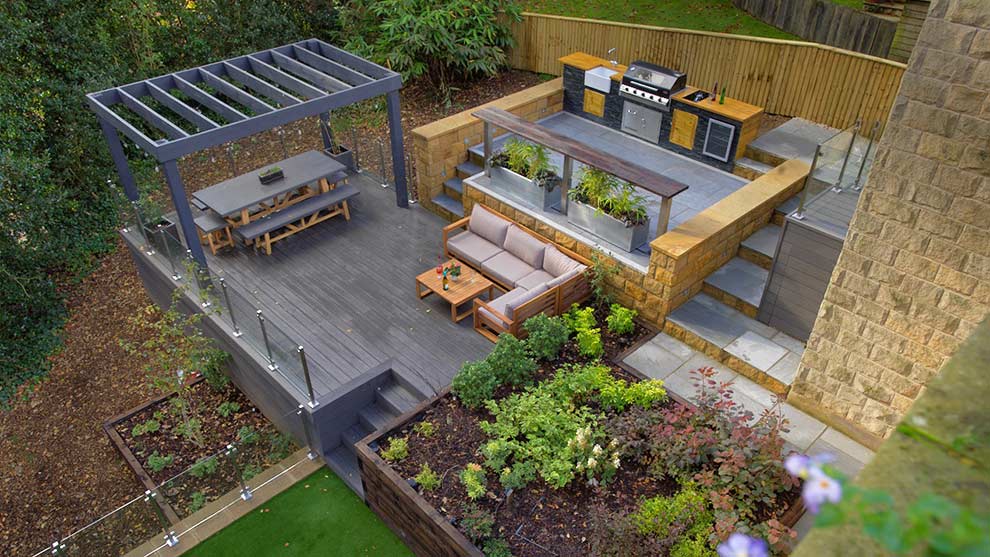 9. Don't like cooking? Put on a buffet
If you don't enjoy cooking for lots of people, it's easier to put on a buffet.
Think bowls of crisps, sausage rolls, pizzas – finger food that everyone can grab and enjoy. If you are having a BBQ, prepare and marinade the meat the night before so it's ready to go on the grill when everyone arrives.
You can still encourage social bonding by creating an area for guests to eat together, whether that's at a large table or sitting on blankets and cushions on the floor.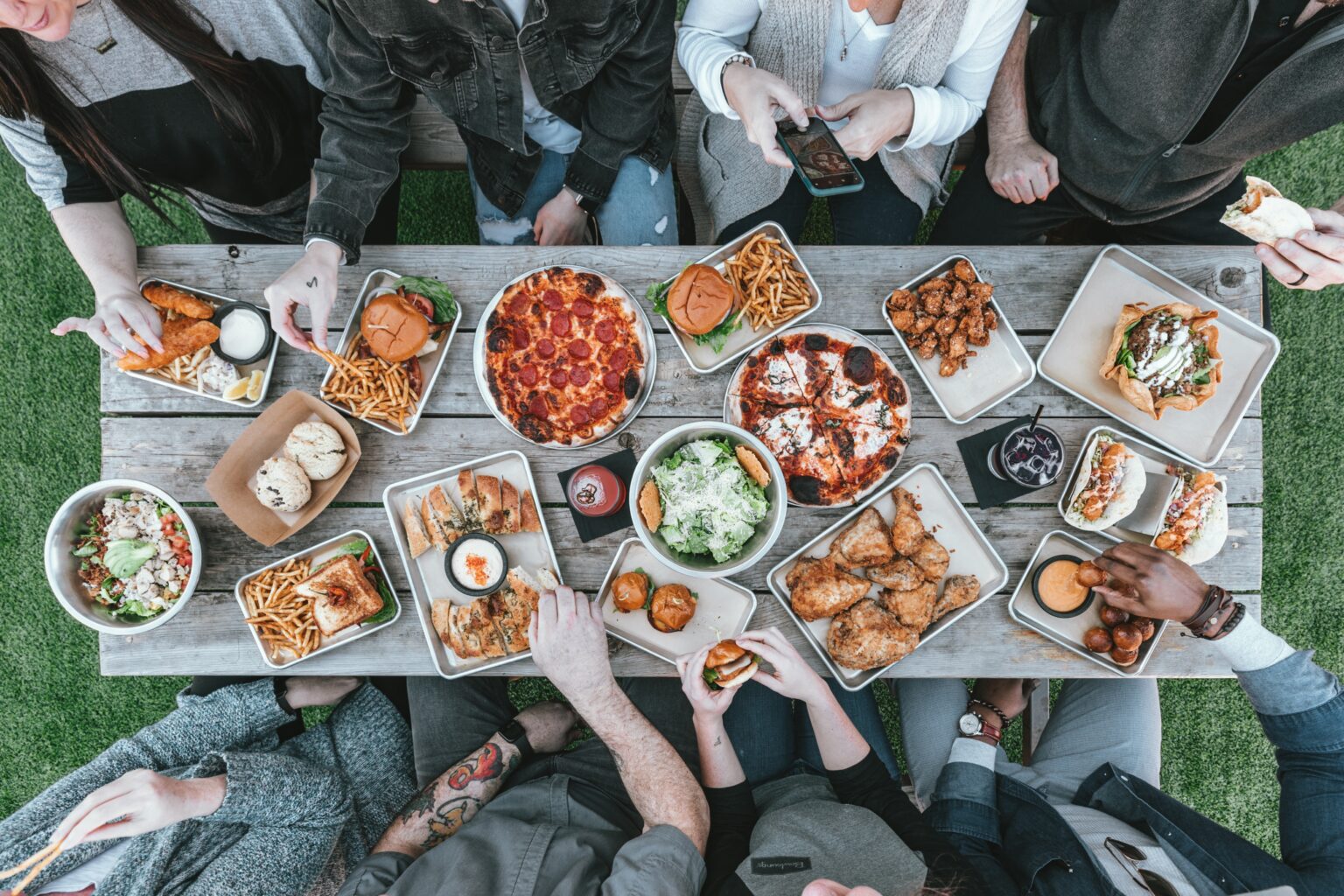 10. Prepare yourself for the British weather
Even if your garden party is being held in the peak of summer, we all know that the British weather is unpredictable.
To save your guests from getting soaked in a sudden downpour, prepare yourself by making sure you have shelter available.
We recommend an outdoor snug, a gazebo (big enough to fit all your guests) or a couple of parasols, which can also be used to supply shade if you're lucky enough to get sunshine all day!