Outdoor heating not only helps you scare off the chilly summer evenings but also creates a cosy atmosphere in your garden. After all, there aren't bigger garden party buzzkills than pouring rain or an unexpectedly chilly August night. There isn't a cure for the everchanging British weather, but a good firepit or brazier is the perfect antidote to freezing toes in sandals!
There is an overwhelming amount of garden heating options available, suitable for all kinds of style preferences and space requirements, but don't worry! Whether you require a portable brazier, rustic firepit or a majestic fireplace, browse our guide below to find inspiration and choose the most suitable patio heating solution!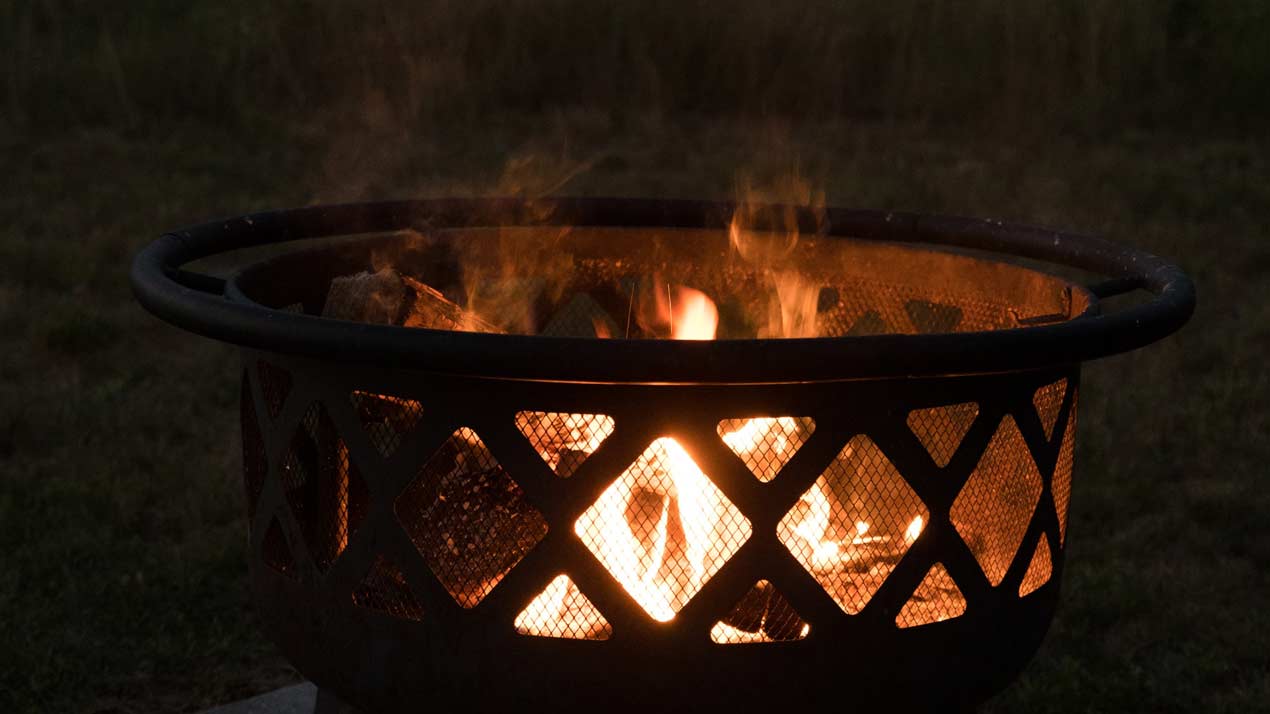 Braziers
If your garden is short of space or you just prefer a relatively smaller garden heater, we recommend having a look at braziers or chiminea. Braziers are ideal for smaller gardens due to the compact size and portability.
A brazier or fire basket is usually a metal cylinder, box or a bowl with legs – but can be as simple as a metal dustbin with perforations!
However it looks, it is not to be underestimated. The small, but mighty brazier can warm up your guests and elevate your patio as a fantastic centrepiece. Some braziers double as a fancy campfire for an epic marshmallow night with kids, family and friends!
Tip: When searching for your perfect brazier, consider if the patio's flooring can withstand high temperatures. You might want to have a look at braziers with taller legs, however, the safest and easiest option is to speak to a paving specialist about your patio's surface to avoid injuries and unexpected costs.
When the weather app tells us it is time to pack up our swimsuits and a few cold drinks and head to the beach, don't forget to pack your brazier for the ultimate beach trip!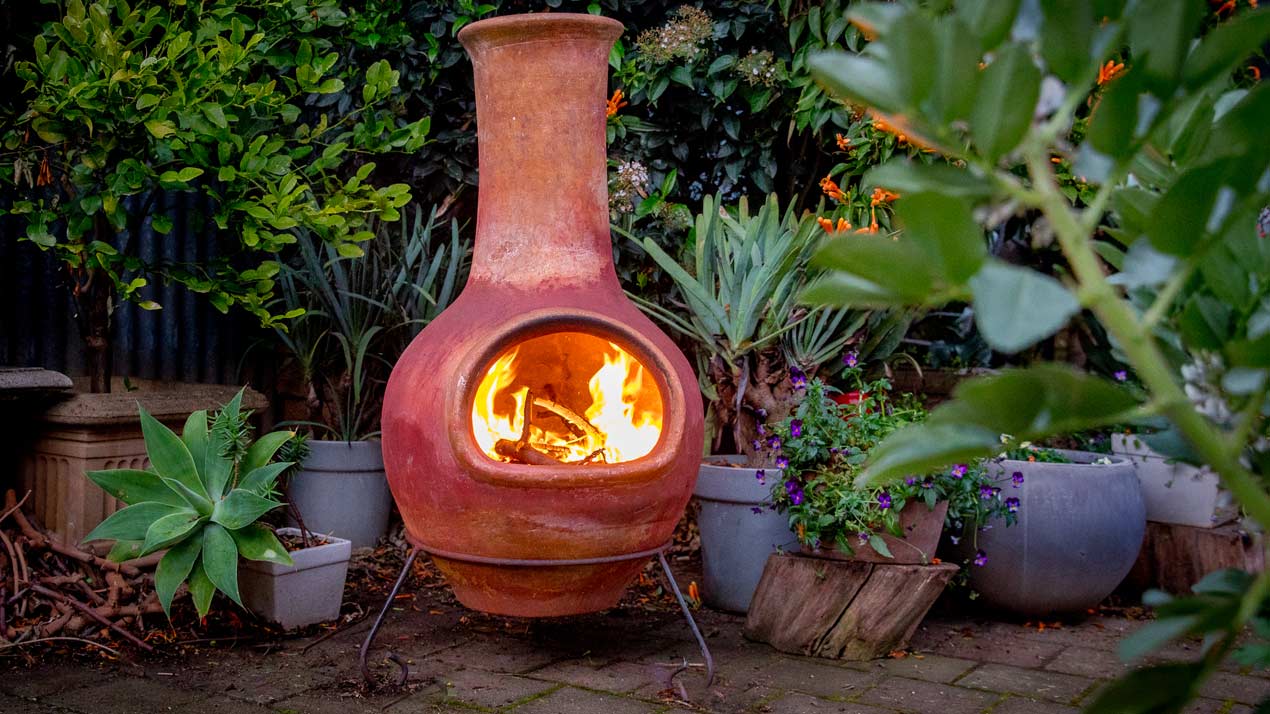 Chiminea
A chiminea is a fancy term for a clay or ceramic brazier – most often with a bulbous body and chimney/flue above. Once you get a fire going in a chiminea it will really chuck out the heat.
Like a brazier, its compact and enclosed design makes it better suited to smaller gardens and confined spaces.
Firepits
For a permanent garden heater, take a look at inground and freestanding firepits.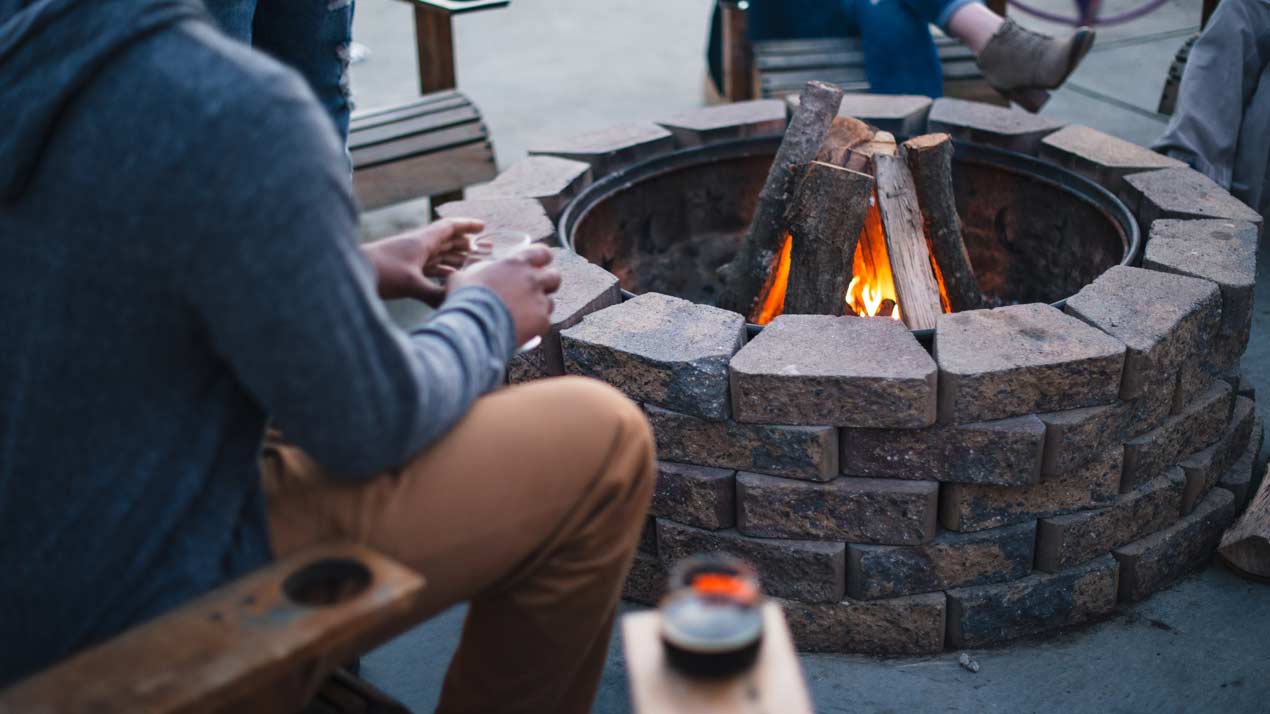 Inground firepits
Look at this stunning inground firepit and walling combo! Sleek and timeless design made from the durable Moodul Walling Black Cover Stone.
Inground firepit makes for a stunning garden feature, however, if you have decided to commit to an inground firepit, we suggest seeking expert advice for recommendations on how to set up a special outdoor area for entertaining or relaxing.
Tip: Don't leave your guests out in the cold – arrange the seating at the same height as the firepit for toasty conversations long after sunset.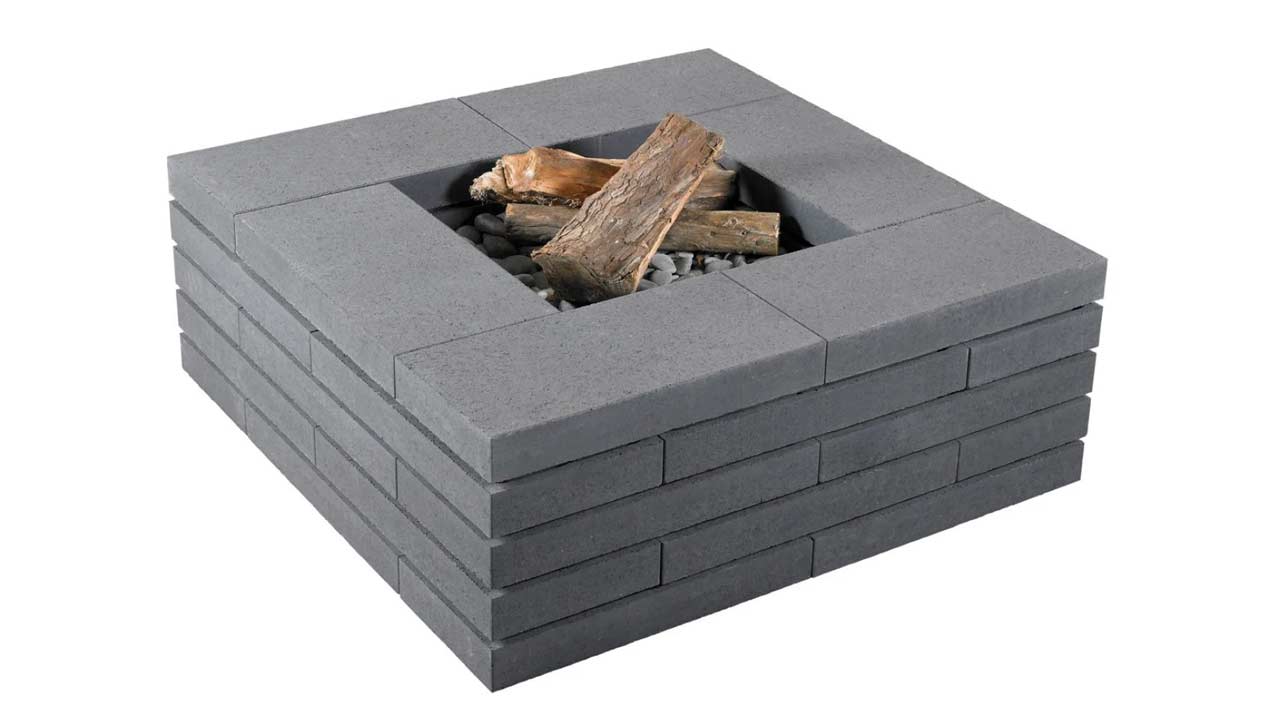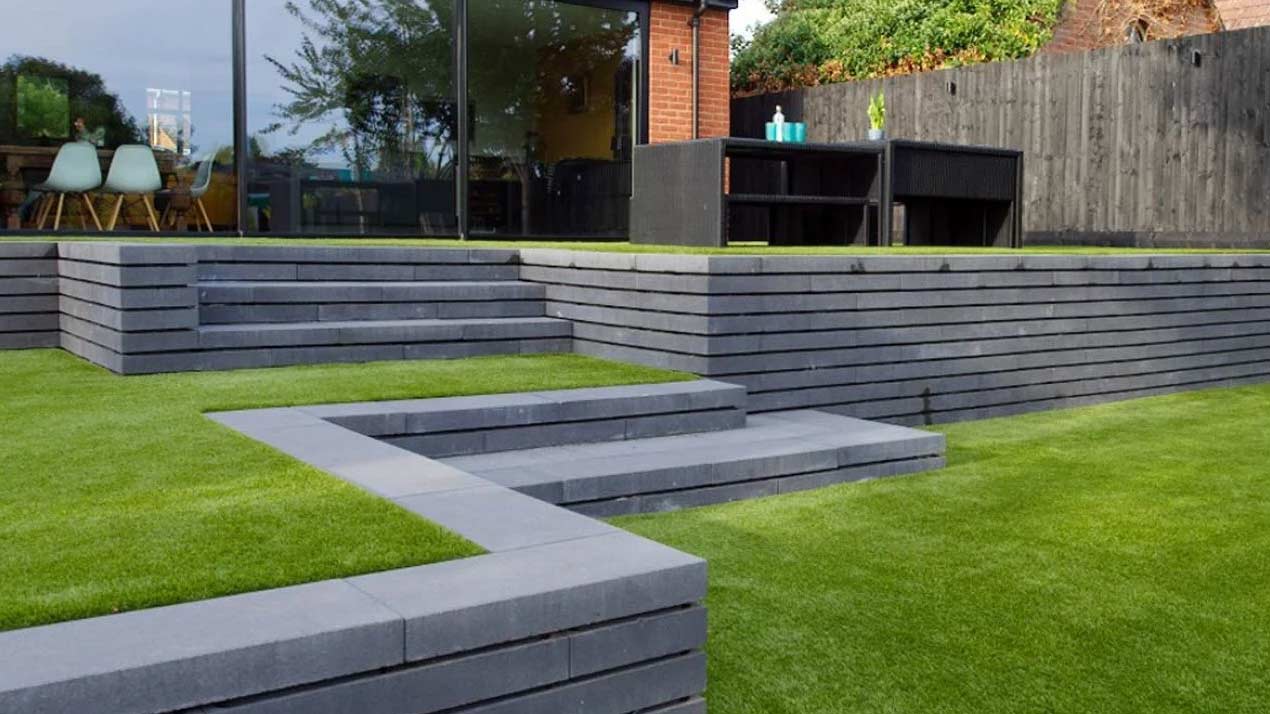 Moodul Walling can be used to create an inground firepit. This flexible and modular walling can be used to construct outdoor kitchens (with fitted appliances), firepits, seating, walling and storage.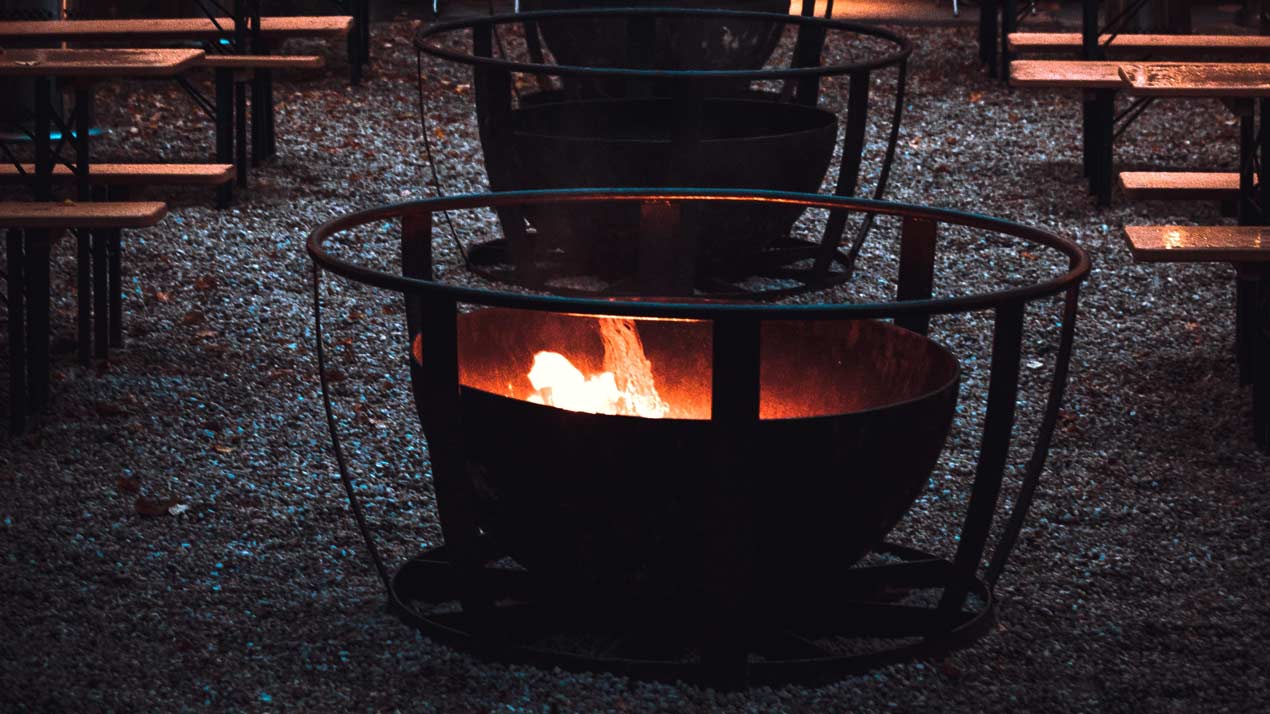 Freestanding firepits
A more flexible alternative to the inground firepit is a freestanding firepit. Depending on your chosen model, these portable garden heaters usually can be easily moved around the patio.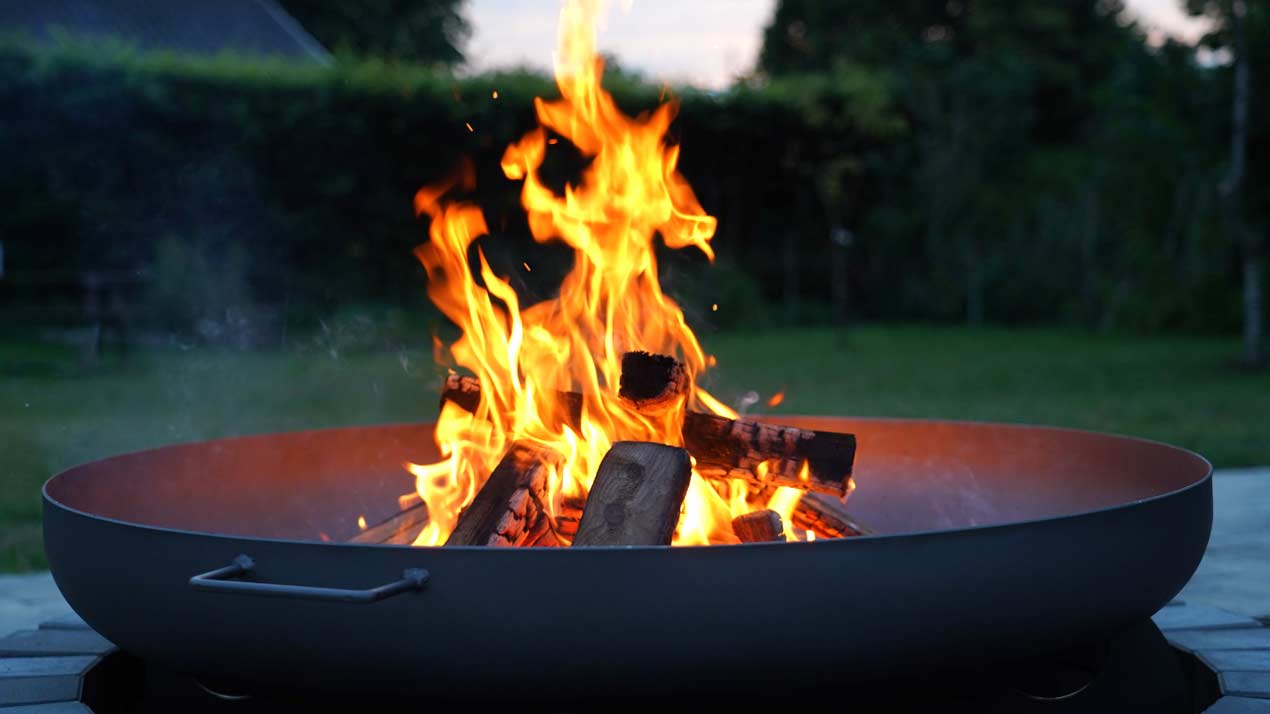 Freestanding firepits can also act as a fantastic centrepiece for your alfresco dinners with friends and family. Try spicing up family dinners by cooking on your new firepit.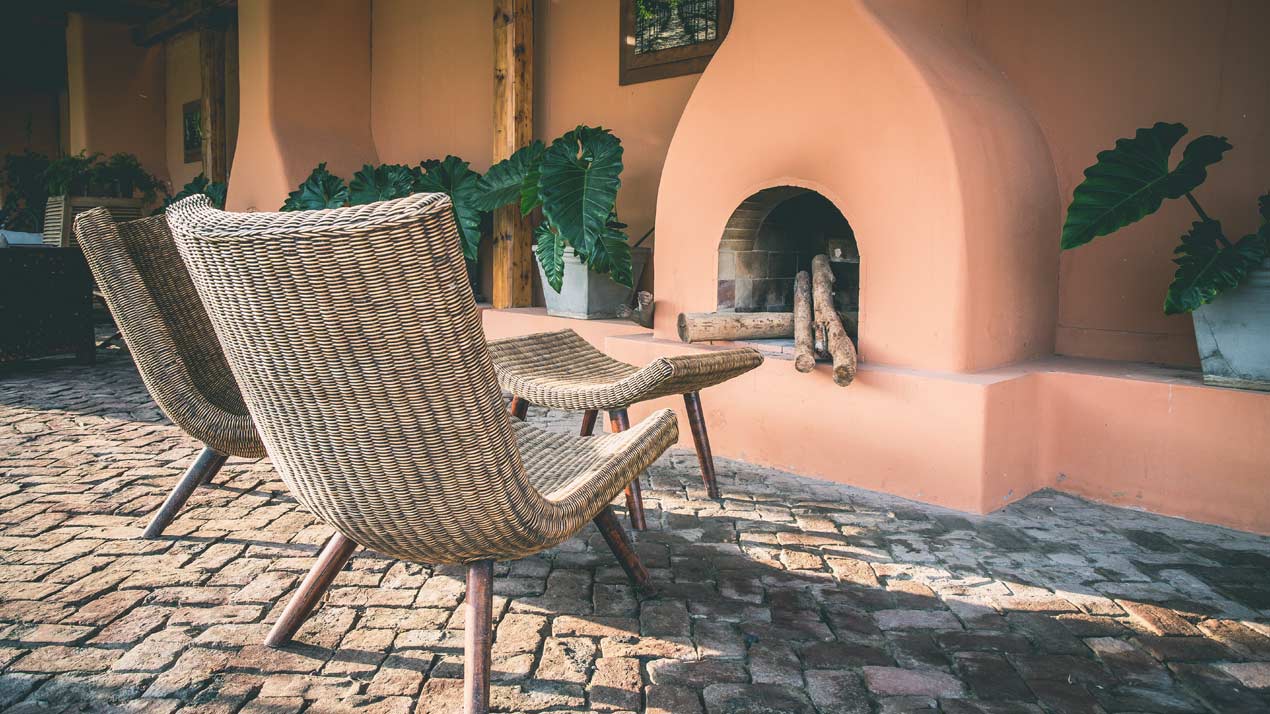 Outdoor fireplaces
If your garden space allows it, we recommend creating a cosy outdoor living area with roomy sofas, blankets and a crackling fireplace.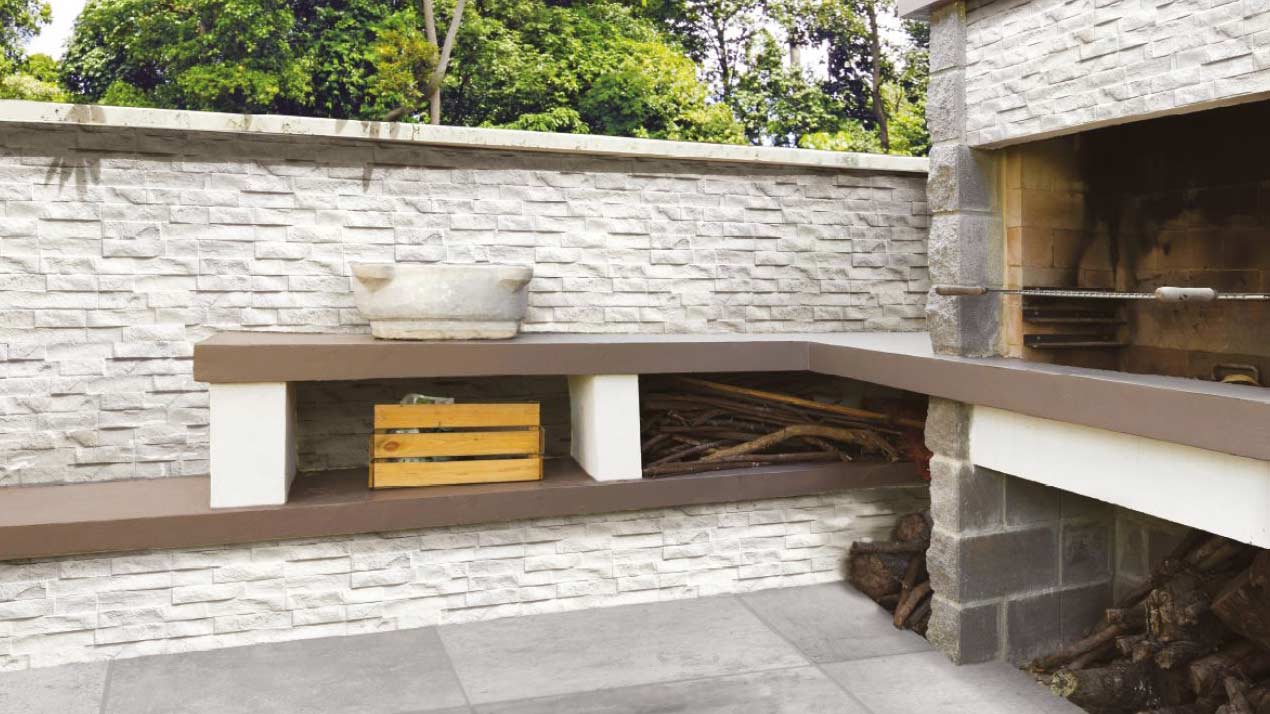 Built-in outdoor fireplaces
Embrace the indoor outdoor living with a built-in outdoor fireplace. Take a look at this stunning fireplace seamlessly incorporated by using porcelain walling tiles. This Rock Stack Cladding incorporates the aesthetic natural stone look with porcelain's superior durability and all-around performance.
A range of our porcelain cladding can be used for both indoor and outdoor walls blending the two areas into one cohesive living space. Make sure to check the individual product's description or contact our friendly specialist team to be certain.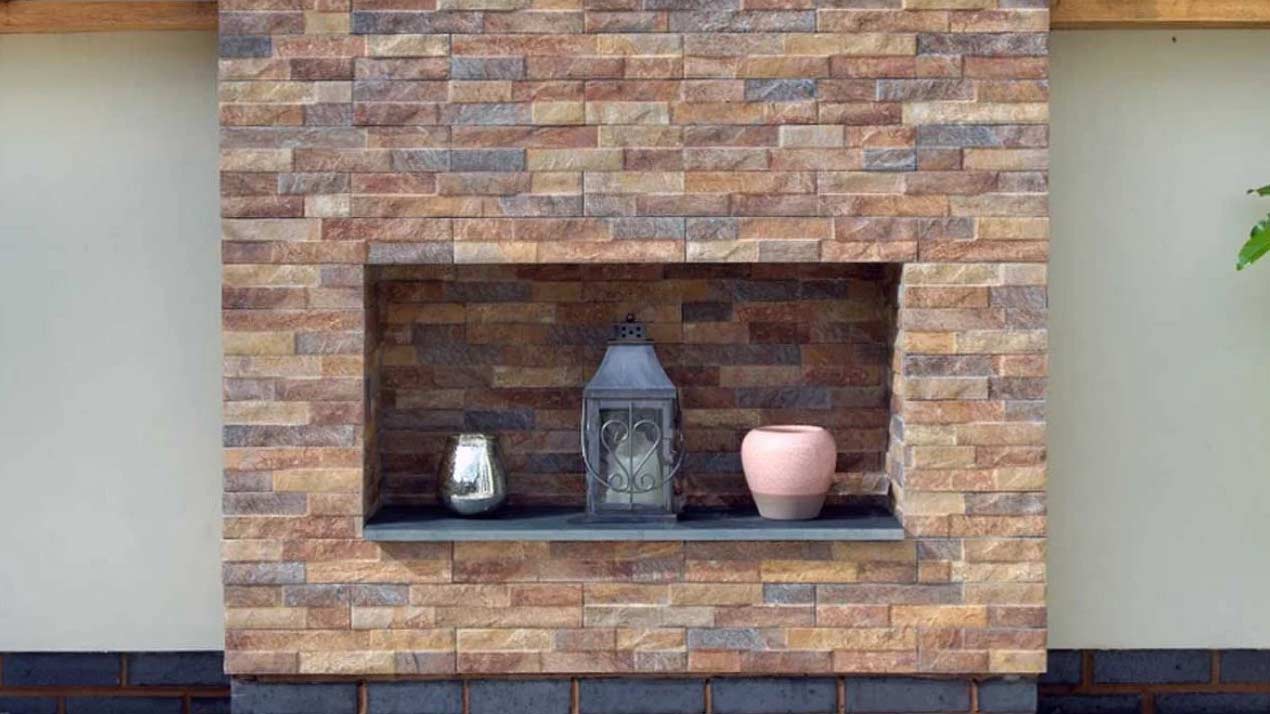 If you have young children or simply are not comfortable with natural fire, but still want a rustic chic look, explore alternative options such as the fireplace above. We absolutely love this unique design made with Rock Stack Cladding complimented with lanterns for a safe and cosy hangout space.
For avid vacationers, create your own ultimate staycation spot! Check out this impressive outdoor fireplace, doesn't it just remind you of sunset above the ocean? Experiment with colours and textures to create a truly unique outdoor space.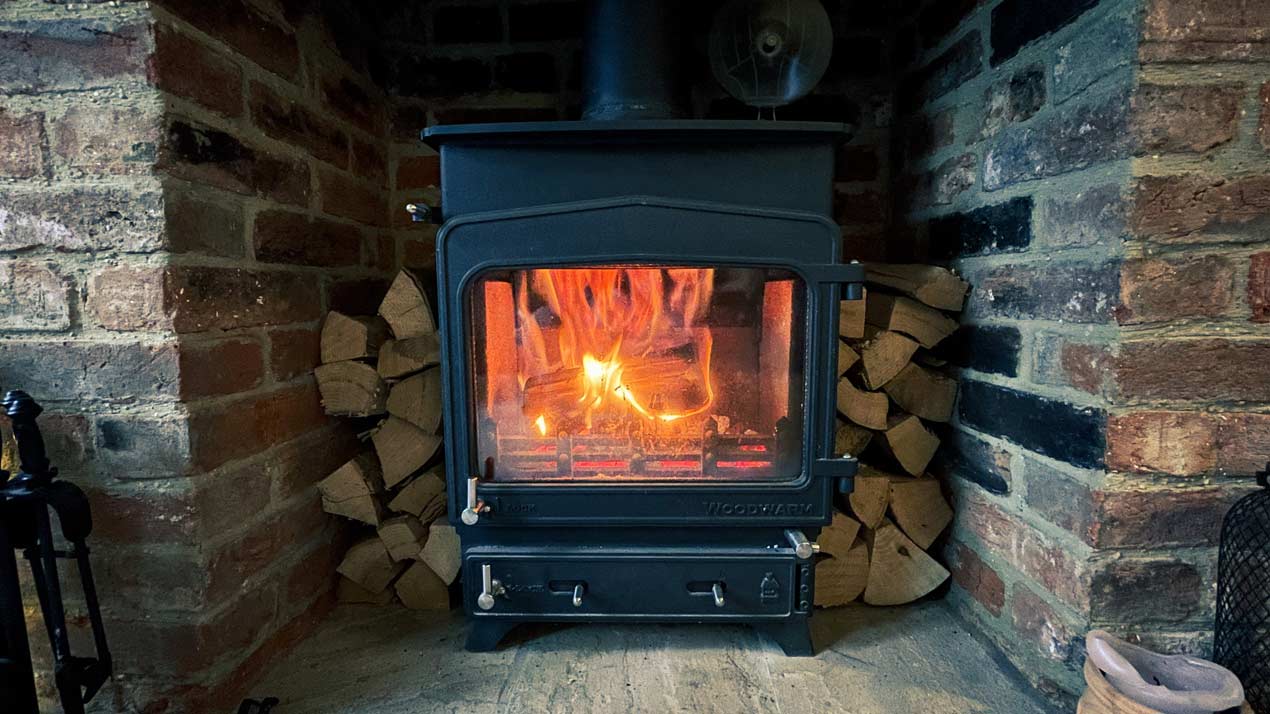 Freestanding outdoor fireplaces
Perhaps a quicker solution than a built-in outdoor fireplace is a freestanding outdoor fireplace. Snuggling up in front of a log burning fireplace with a cup of hot chocolate is the perfect way to spend any summer night or a fall evening.
If you dream of a rustic or country chic inspired outdoor space, we recommend adding Natural Sandstone Paving. These riven and tumbled pavers are the ideal solution to achieve your dream outdoor aesthetic.
Conclusion
There is an outdoor heating solution for every garden, no matter its size or design theme! Whether you prefer the compact and flexible brazier, homely firepit or impressive fireplace, consider your outdoor flooring surrounding it to make your patio design fantasy come to life!
Don't be disheartened by the number of options out there! Keep in mind your design theme and available space. Once you have set your mind on an outdoor heater, don't forget to choose and strategically place garden furniture, plants and accessories around your heater to benefit from the crackling fire.