Slimsett Block Paving
The Slimsett block paving range from Pavestone is derived from its sister range of block paving, known as Pavesett Block Paving. Slimsett Block Paving recreates the cobbled street paving that can be found in many historic cities and towns around Europe (Dutch Pavers). The characteristics of this block paving provides the ability to create many attractive patterns, including sweeping curves on pathways.
The Slimsett range is also the perfect contemporary solution to your home due to its long and thin rectangular shape. Single size rectangular blocks are an extremely modern look, making this block paving not only synonymous for its high quality, but also its versatility in suiting older and modern properties.
There are four colour variations in the Slimsett Block Paving Range:
Varied style of laying – 50 mm or 60 mm width
The Slimsett range is completely solid throughout, making it an extremely versatile product.
Currently, the product is advertised as 200mm in length, 60mm width & 50mm in depth. You can, however, lay the product alternatively at 50mm width & 60mm in-depth to give you a 'Slimmer' look.
Coverage:
200 x 60 x 50 = 7.8m2
200 x 50 x 60 = 6.5m2
Style
Slimsett Paving is manufactured with the highest of precision of manufacturing, making this product perfect for creating a style to suit such as:
Stretcher Bond
Herringbone
Basket Weave
Offset / Staggered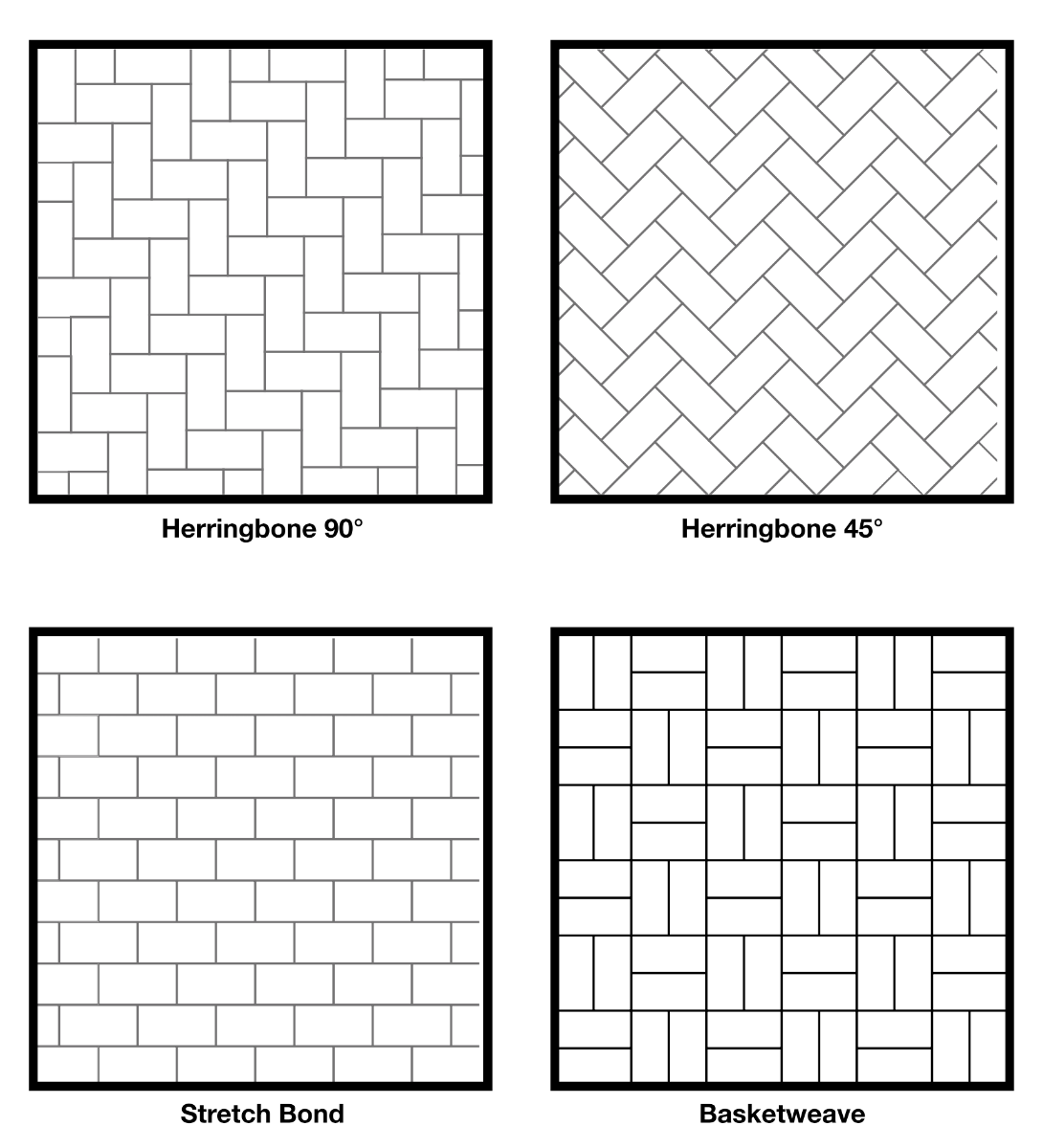 Brindle
Slimsett Brindle features a red/orange/maroon colour variation with darker hues.
Hardwearing & Durable
Slimsett blocks use materials and manufacturing technique designed to prevent a common problem with standard concrete block paving. Over time through freeze-thaw action and weathering, standard blocks can expose their aggregates and their surface can become damaged, especially if there are a higher number of vehicle movements across them. Slimsett blocks use specific materials and a manufacturing method to prevent this happening and provide for a longer-lasting and more durable block.
Fade Resistant
Likewise, standard concrete block paving is known to fade under UV light, especially when compared with clay paving blocks. Slimsett blocks are designed to hold their colour. The Slimsett concrete dyes use ColourFast technology to lock-in their colour and prevent the blocks from becoming sun-bleached or "mellowed" over time.
Compression Performance
Pavesett blocks offer excellent compression performance, which makes them suitable for a wide variety of paving solutions and roles.
Driveway Paving
First impressions count! So why not ensure you present your property with a beautiful paved driveway to greet your family & your guests.
These setts are suitable for heavy loads such as vehicles, making it the ideal choice for your driveway paving and parking areas. Due to their durability and quality, they can be used in either domestic or commercial environments, even where higher numbers of vehicle movements are expected.
Garden Paths
Slimsett blocks are based on traditional stone sett dimensions. Historically these were used in homes and gardens for pathways and walkways. The smaller size and dimensions of setts give you flexibility and allow you to easily lay paths down your desired route. Because they are smaller, they can be more easily laid and manoeuvre over undulating ground, which is a significant practical advantage.
Patios & Terraces
Block paving is often chosen for patio and seating areas, especially when it is used to differentiate areas as distinct and separate from other paved areas.
Edging, Borders & Patterns
Because of their compact dimension, Slimsett blocks also make them an ideal choice for edging and border paving when you wish to introduce a colour variation and linear design to your garden paving. Often, they will be used to edge decorative cuts, motifs and patterned areas such as circles and checker boarding.