Black Stone Rejuvenator Sealer
This high performance, long-lasting sealer is non-hazardous, pet-friendly and odourless and easy to apply. It is designed to rejuvenate and protect black and dark-coloured paving slabs and blocks from sun-bleaching.
Protection
Concrete and natural stone paving can be susceptible to UV light and can quickly become sun-bleached if left unprotected. If you wish to emphasise the paving's original black or dark grey colour, we suggest you treat it with this sealer to add UV protection and fix the pigment.
Black Limestone
Black Limestone such as Kadapha is very susceptible to UV light and will quickly fade if left unprotected. Adding this sealant will ensure black limestone looks darker and remains as beautiful and striking as the day it was laid.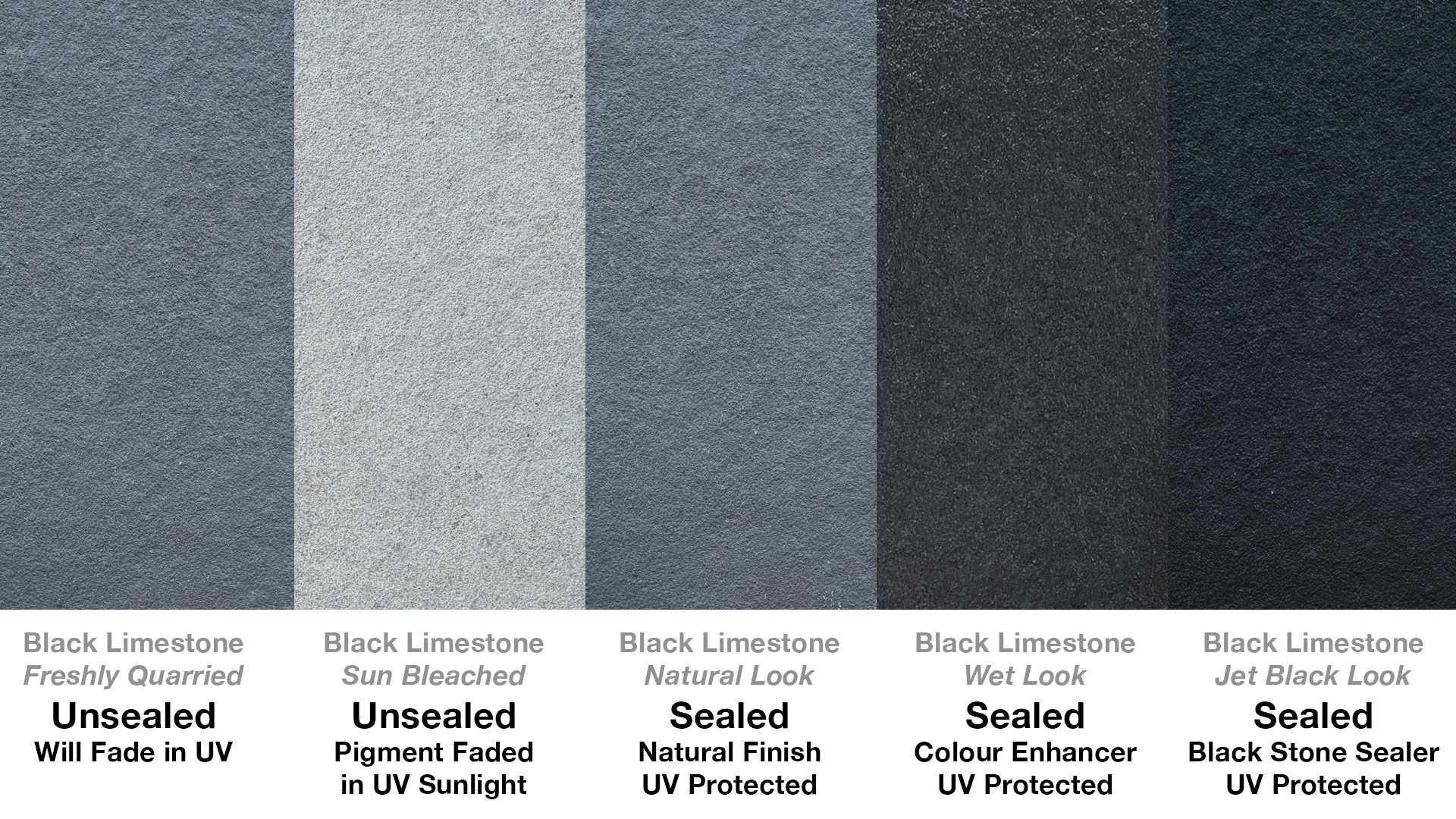 Restoration
This sealer is designed to rejuvenate paving that has become faded - it will darken and fix the pigments. The tone/darkness will be akin to when the paving is wet, so if that aesthetic is pleasing, then this restorative sealer will work well.
Coverage
Honed surfaces 30m2 per litre
Medium porosity surfaces 15m2 per litre
High porosity surfaces  7.5m2 per litre
Safety Sheet