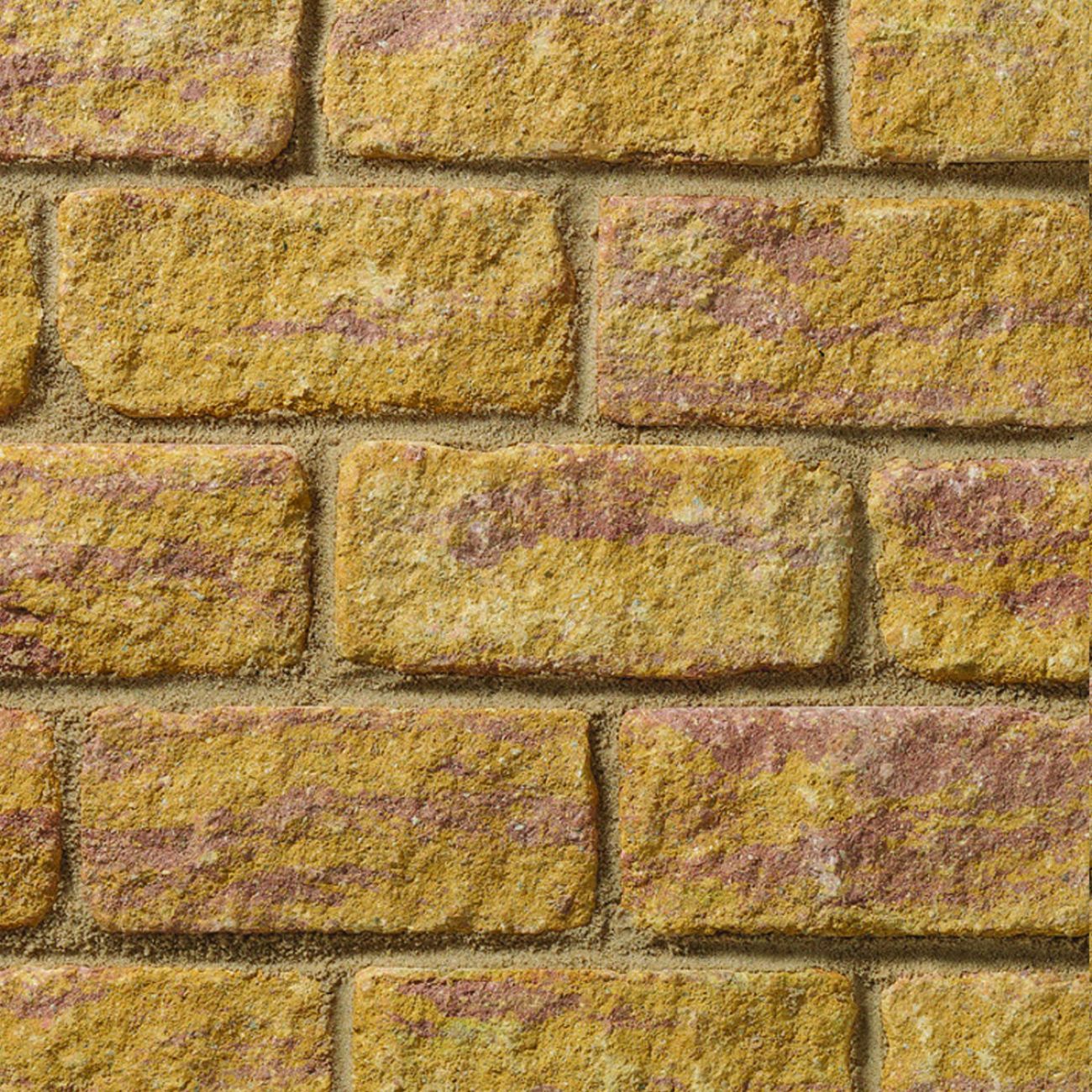 Clearance stock - these packs cannot be split
Buff Brown Tumbled Burford Walling - This golden reconstituted walling with highlights of brown has a tumbled surface & is available in 4 sizes.
A realistic alternative to local stone at an affordable price. Buff Brown Tumbled Burford reconstituted stone walling makes building work easy. Your finished project will look, feel and age just like natural stone but at a fraction of the cost.
| | Tumbled 380 x 102 x 102 mm - Pack (75 Pieces) | Tumbled 229 x 140 x 102 mm - Pack (101 Pieces) | Tumbled 229 x 102 x 102 mm - Pack (136 Pieces) |
| --- | --- | --- | --- |
| No. of Pieces | 75 | 101 | 136 |
| Pack Coverage (m²) | 3.28 | 3.62 | 3.64 |
| Range | Burford Tumbled | Burford Tumbled | Burford Tumbled |
| Prod Type | Walling | Walling | Walling |
| Material | Reconstituted Stone | Reconstituted Stone | Reconstituted Stone |
| Finish | Tumbled | Tumbled | Tumbled |
| Finish (Edge) | Tumbled | Tumbled | Tumbled |
| Colour | Golden Brown | Golden Brown | Golden Brown |
| Colour Group | Buff | Buff | Buff |
| Dimension (W) | 380 | 229 | 229 |
| Dimension (H) | 102 | 140 | 102 |
| Dimension (D) | 102 | 102 | 102 |
| Interior / Exterior | Exterior | Exterior | Exterior |
| Pack Contents | 380 x 102 x 102 | 229 x 140 x 102 | 229 x 102 x 102 |
| Pack Sold As | Single Size Pack | Single Size Pack | Single Size Pack |
| Pack Description | 380 x 102 x 102 mm Qty 75 | 229 x 140 x 102 blocks - Qty 101 | 229 x 102 x 102 - Qty 207 |
| Pieces Description | Blocks | Blocks | Blocks |
Usually replenished within days